My near run in with the police left me with a new appreciation and perspective of things. I still had a long journey ahead to get across BC, but I felt like I had lifted a brick off my back. The time with my nieces and family also reminded me why I'm doing this.
I biked down the mountain in the snow and was covered in road dirt as I arrived to share my story at my Niece in law Emily's school. After that I made my way to the lake and the lovely home of some amazingly supportive family friends. Paul and Louise helped to organize a talk at the library, contact media, and feed me, among a long list of other things. It was a great time with family and friends.
shhhhuk shhhhuuuk shhhhuk shhhhuuuk ……… often the loudest sound on my journey across BC was my skis scraping along the snow. I came to appreciate the need for the inuit's 28 or more words to describe snow. I often found my english vocabulary lacking when it came to describing the varying textures, sounds, and looks of the snow on which I travelled. There's so many degrees of wet, hard, crunchy, and powder. Using "more" or "less" to describe the snow certainly doesn't do it justice.
When I left Vernon I was more concerned about a different scraping noise on my skis. My planned route south to Kelowna would take me along a railroad track that was in the process of being torn up in favour of a multi use trail. Once in a while a railroad spike would be hiding at the surface and peel a layer of my ski off as I slid over it. Ouuuch.
Apart from that issue the trail was great. It hugged the shore of two lakes and some beautiful countryside. Big fluffy snow flakes began to fall as I reached the half way mark. I was then met by the local Kelowna T.V. station and did an interview with a reporter half my size and not very comfortable in the snow. Good times!
The 50km ski took longer than expected and I arrived on the outskirts of Kelowna in the dark. I skied past the airport and had some funny thoughts. I love traveling and enjoy airports but realized I would not be in an airport for a long time. I had a momentary longing to travel through an airport. Haha
I was getting pretty tired as I continued to ski in the dark towards the center of Kelowna. It had been a while since I was in a city and I had thoughts of some drunken teenagers starting a fight with me. I then noticed the silhouette of someone walking down the snowy trail towards me. I was on guard and ready to defend myself. There was no need as it was my good friend Warren surprising me!
I was staying at his and Ashley's place that night and he had kindly come to greet me with a bike so I could arrive sooner. Fresh Air Concept was awesome to lend me the bike for my time in Kelowna. I have known Ashley since first year University and got to know Warren better when they were living in Tofino. They surprised me with the exciting news that there was a baby on the way.
Warren is a teacher and did a great job of connecting me with several different schools in the Kelowna area. I biked all over the town and had so much fun entertaining and inspiring the kids. In between the school visits, speaking to media, and catching up with Ashley and Warren, I managed to get to some much needed and appreciated yoga classes in at Moksha Yoga Kelowna.
It was hard to leave Kelowna but I had made plans to meet some folks for a paddle down the Fraser River. I borrowed a beater bicycle to get me out of the city and closer to the snow. I locked it up and hid the key for my friends to pick it up when they were next out that way.
The trek towards the snow began from Peachland on Okanagan Lake. It started to rain. My heavy skis were strapped to my lightweight backpack. I would have been freezing if I wasn't burning so much energy. Over the next hour I would climb higher and higher as the rain transitioned to snow.
I'll take dry snow over cold wet rain anyday! I was happy to reach the white stuff and start skiing again. Because my clothes were wet I needed to keep moving to stay warm. I skied about 30 km to reach some cabins that I had unsuccesfully attempted to contact by email. I was relieved to see lights, but that relief was short lived when the caretakers were not interested in helping me stay warm that night. I managed to convince them to let me stay in a woodshed. It wasn't any better than if I was sleeping under a tree somewhere.
The next day I had a long ski on fresh snow covered forest service roads. I didn't see a single soul for 35 km of skiing. I made it to the Kettle Valley Rail trail and met new friends down the way in Bankeir. They invited to their campfire and gave me a warm place to stay for the night.
I awoke to a blue bird day and smooth traveling along the railtrail. I covered over 50kms and was joined by a big friendly white dog for the final 10km of night skiing. He wanted to keep me company but was a bit skittish. I was happy to have someone to talk to. He followed me all the way to my Couchsurfing spot in Princeton and then disappeared and I never saw him again.
After a lovely stay with my new friend I was up early and ready to charge towards Vancouver. The Kettle Valley Rail Trail is awesome and apparently also makes for a great bike in the summer. I passed by the quirky town of Coalmont and arrived in Tulameen at dusk.
I was hoping to find a warm bed for the night but nothing seemed to be open. I had been invited to stay at someone's house but there was no cell service in order to find out where they lived. I managed to get the number for a rental place and they gave me directions on how to find the house. The town was very dark and I was having troubles finding the place when I decided to ask at a random house. Serendipitously it turned out to be the folks who had originally offered me a place to stay!
I left the next morning on my way to the Coquihalla Pass. Shortly after climbing out of town I passed a farm and two adorable dogs came running out after me. They seemed a bit nervous and skittish. Similar to the previous dog that had accompanied me I assumed that thier owners were not very friendly and that they were likely in search of someone to take them to a safer spot.
After a while I realized it probably wasn't a good idea for them to follow me for such a long distance through the mountains. I yelled at them and told them to return home. They were startled at first and looked as though they would listen to my commands. They turned around and backed off, but they had read my bluff. I wasn't truly angry at them and I loved them and their company. They could tell.
When I was at the top of the next hill I gave it my best to yell at them and chase them back towards home. It worked and I sped off in the opposite direction for a super fast and fun long downhill section. The roads had been groomed like a skihill for snowmobiles to enjoy but thankfully there were no motors to be seen or heard.
Shortly after I had arrived at the bottom and continued skiing along the road, I noticed something in the corner of my eye. Trotting down the road behind me I saw my two new best friends. This time I waited for them as I realized they were in it for the long haul. I gave them some of my salmon jerky and offered some water.
45 kms of ups and downs later we arrived at the Coquihalla cabins. One of the dogs was happy to hop inside the cabin with me but the other one was much too afraid. He wasn't nearly as afraid when we were on the trail but obviously had bad relations with being close to buildings. It rained that night and must have been miserable for the poor fellow. The owner of the cabins gave me some food to feed them but the one dog seemed too afraid to come near to enjoy it.
I thought about the best plan of action. I would have adopted them if I wasn't on a journey around the planet without a motor. I contemplated bringing them to a rescue center but I wasn't in a position to do that either. I let the owner of the cabins know the whereabouts of where they followed me from and he said he would figure out how to get them back home.
When I left in the morning they needed to be tied up to prevent them from following me again. I was relieved they didn't follow me that day because they wouldn't have been able to do it. Due to the rain and the uncompact trail the snow was deep and slushy. It was slow going on skiis but would have been impossible by foot or paws.
I had been looking forward to this final 60km of downhill from the Coquihalla pass into Hope. The weather the night before wasn't very promising but at least there was still plenty of snow on the ground. I started the day on an old railway path and then tranisitoned onto a gas pipeline trail.
A few hours into the day I skied down a hill and up to my knees in a puddle that was disguised in the snow. It was going to be a very long day. Apparently I wasn't alone on the trail that day. Gigantic cougar tracks crisscrossed my path.
As I dropped in elevation the snow became wetter and heavier. I soon came to streams rushing across the trail and was forced to throw my bag and skis across. Leaping from the soft wet snow I narrowly made it across to the other side. I repeated this process several times before the snow disappeared altogether. I had only enjoyed about 15 km of slushy skiing. So much for the great downhill finale.
Another five km and I came to the highway. The trail crossed the highway but due to all of the melting snow and rain it quickly transformed into a lake. In the light I was able to find alternative routes through the forest but as it became dark I was forced onto the highway
The day was turning out to be quite epic. I was now walking in the dark down the shoulder of a busy, cold, and wet highway. I had eaten all of my food and was still burning calories fast with my skis on my back. In this day and age it was depressing to see that people still throw their garbage on the side of the road. I was, however, able to take advantage of it and gain much needed energy. I found some perfectly fine unopened ketchup packets. Yummy road score!!!
After about 15 km of walking on the highway I was able to get in touch with my couchsurfing host and let them know why I was late. They offered to bring me a bike to coast down to Hope on. I couldn't refuse. I love making new friends like these!!!
I was pretty exhausted and would have loved to hang out more with these awesome new friends, but early the next morning I needed to walk down the street to hop in a Canoe with some more new friends!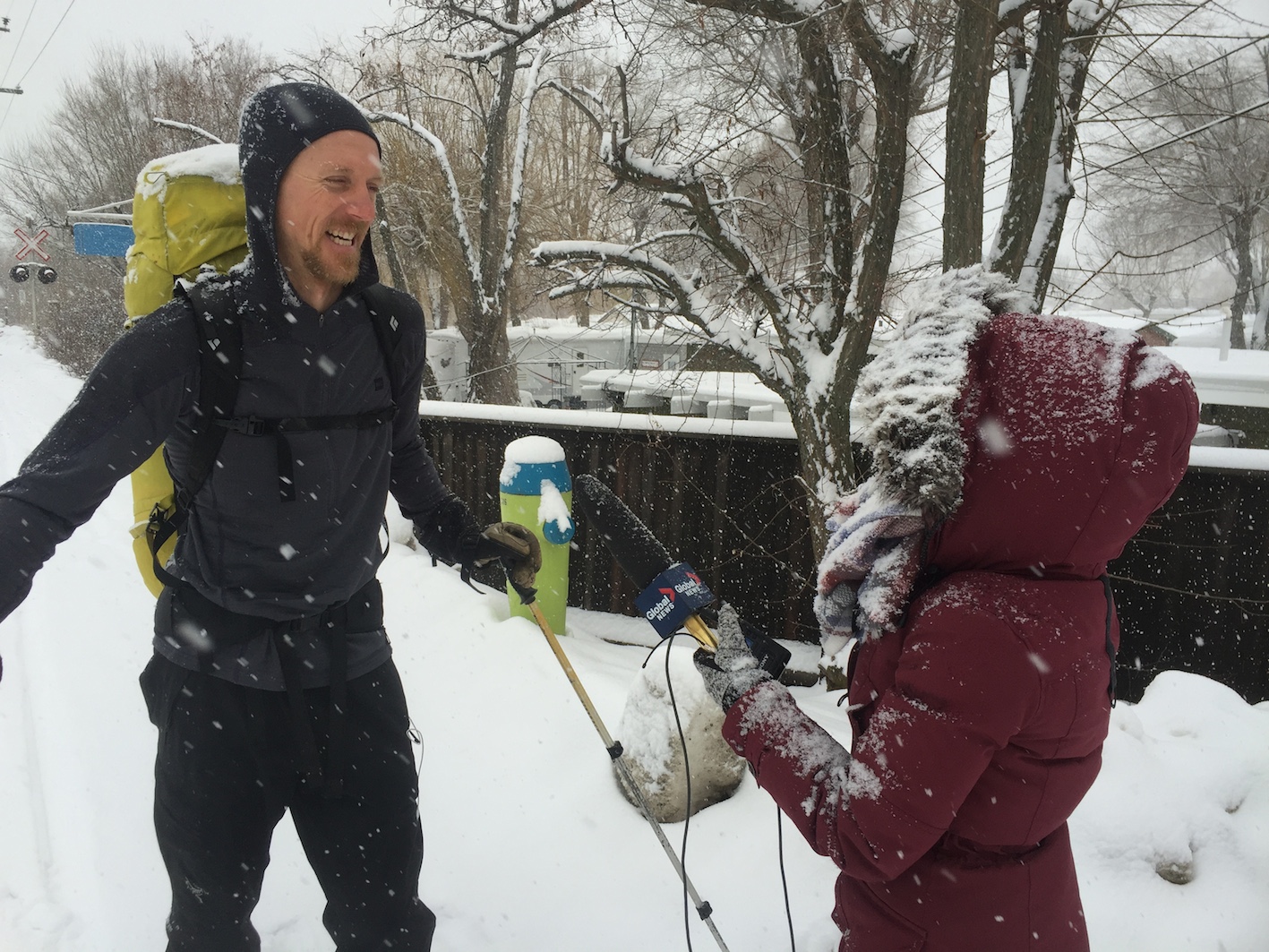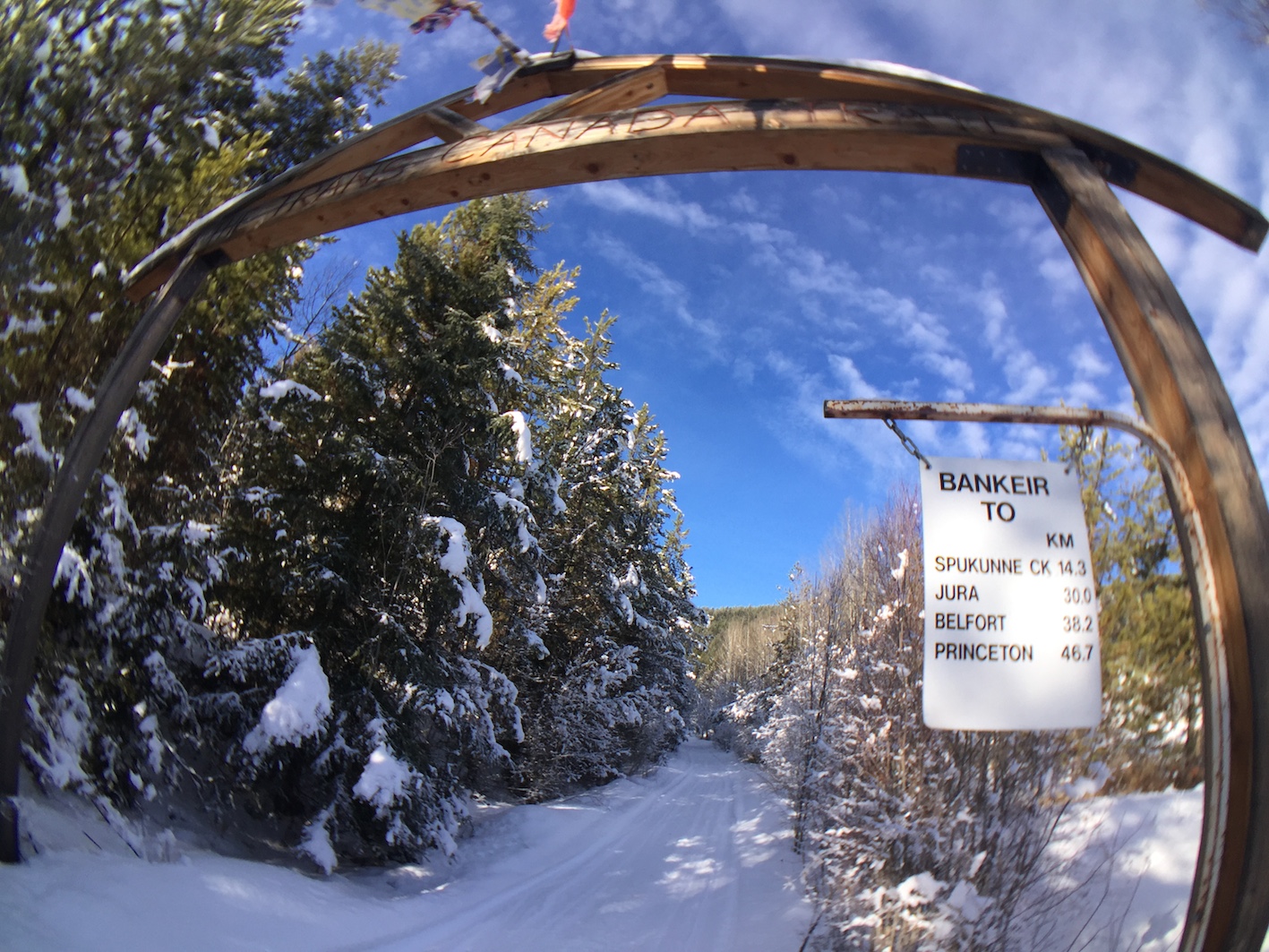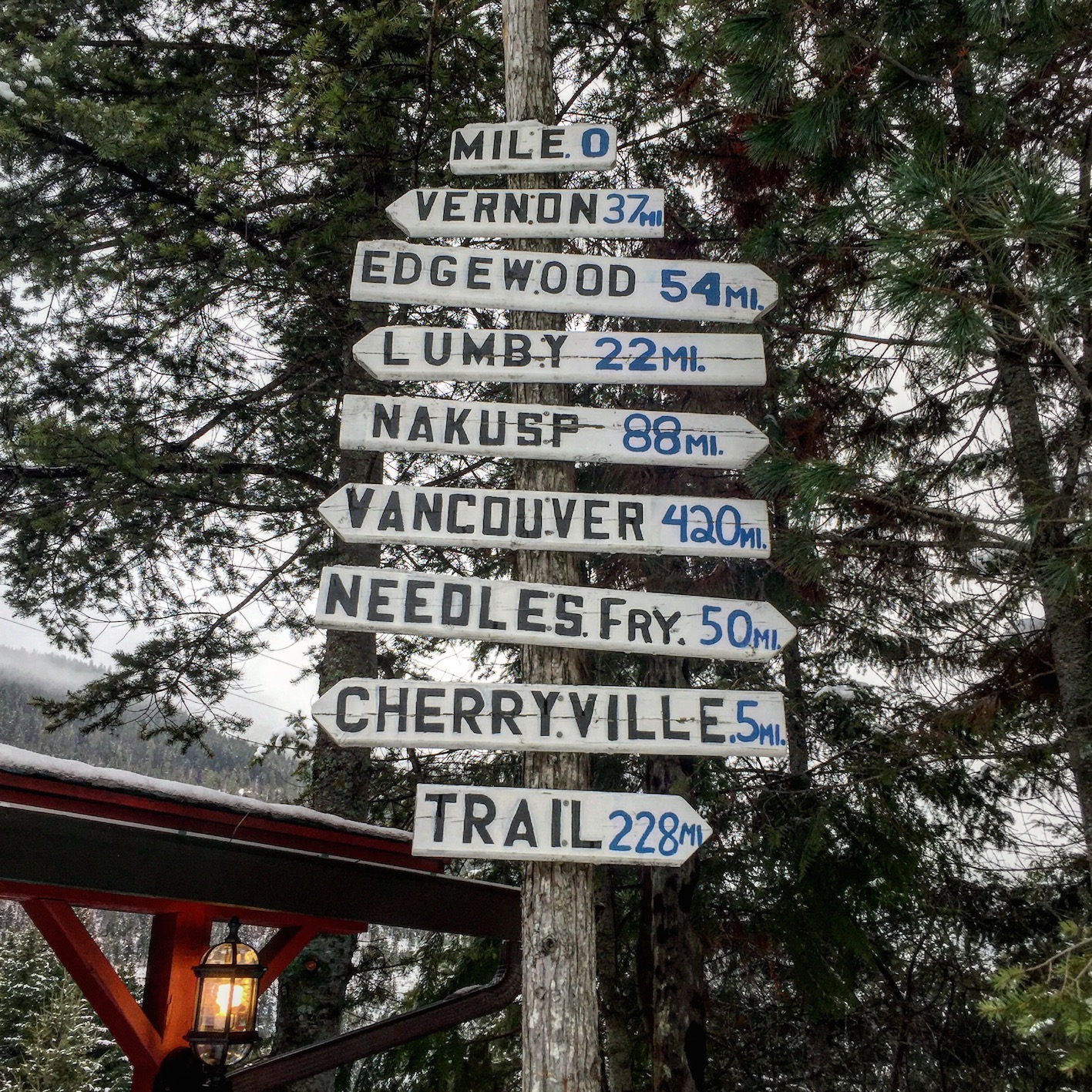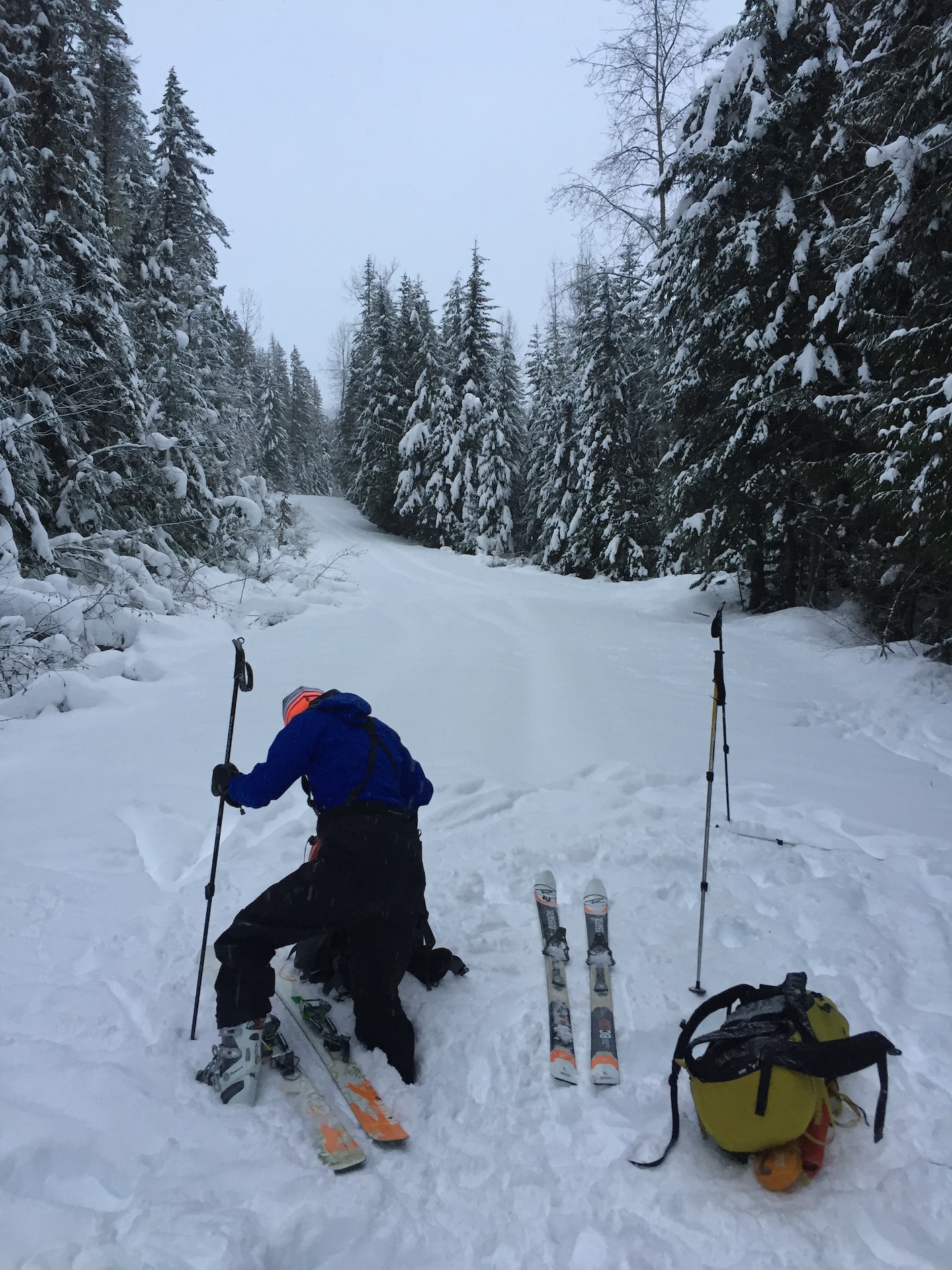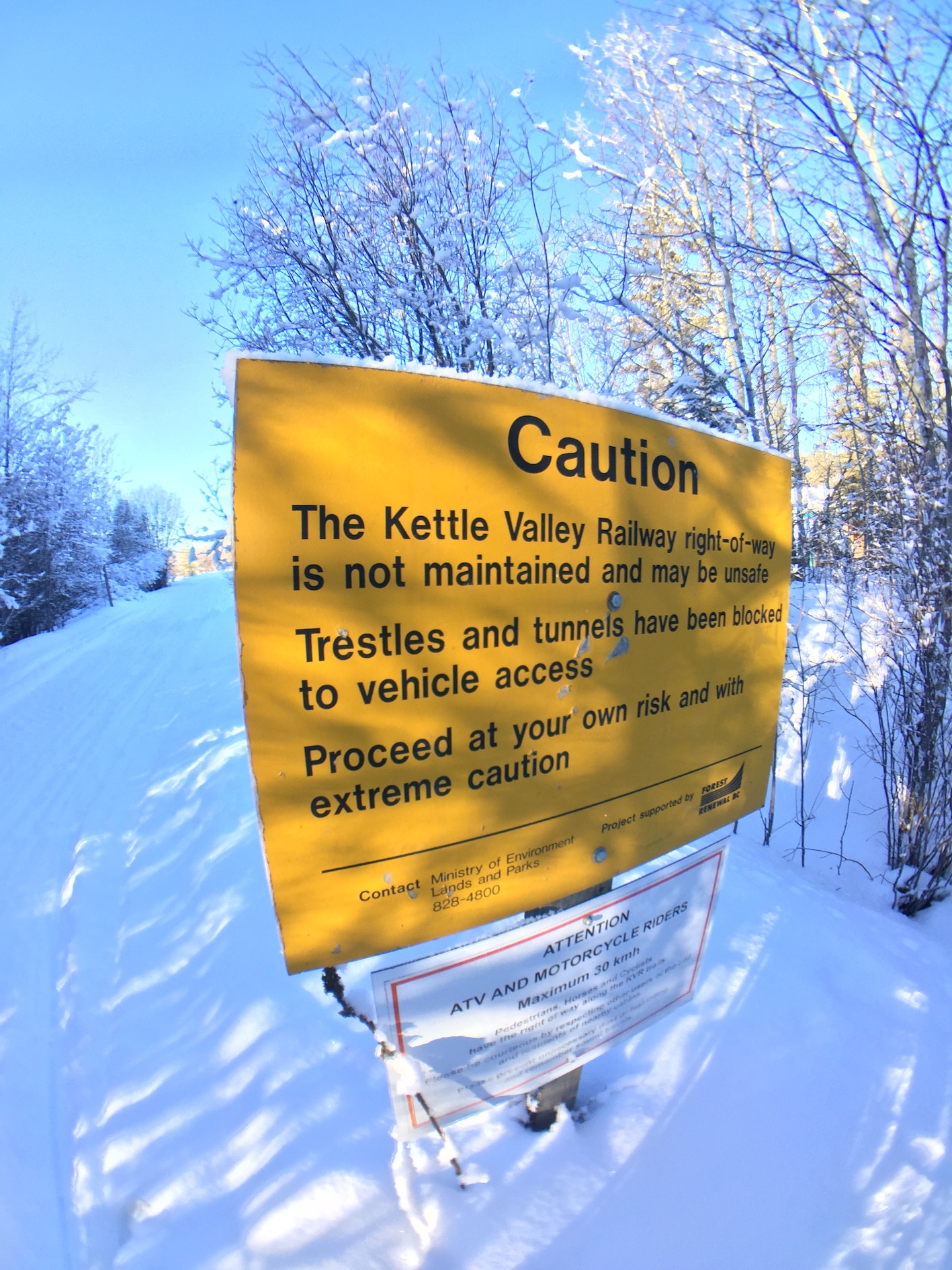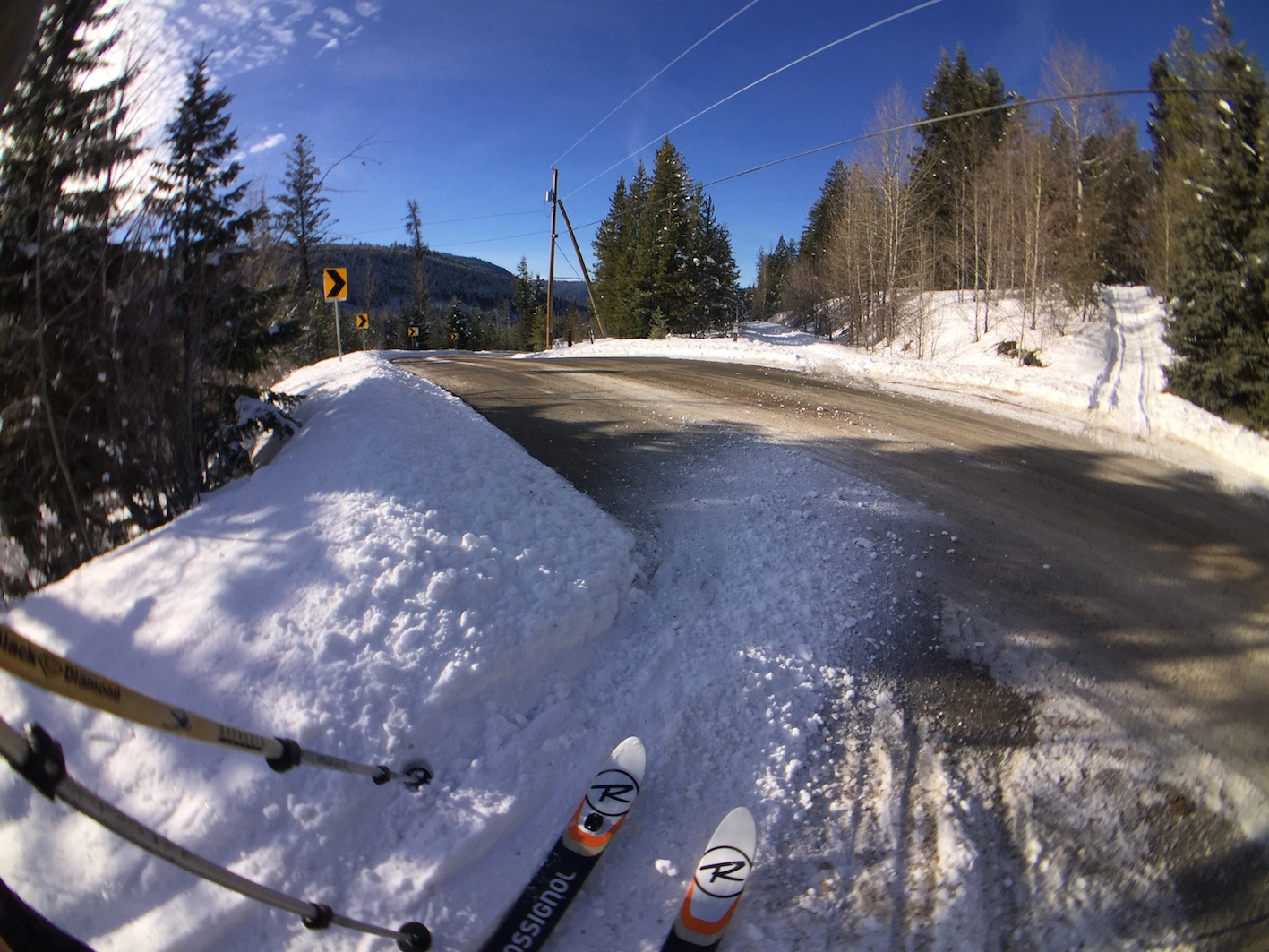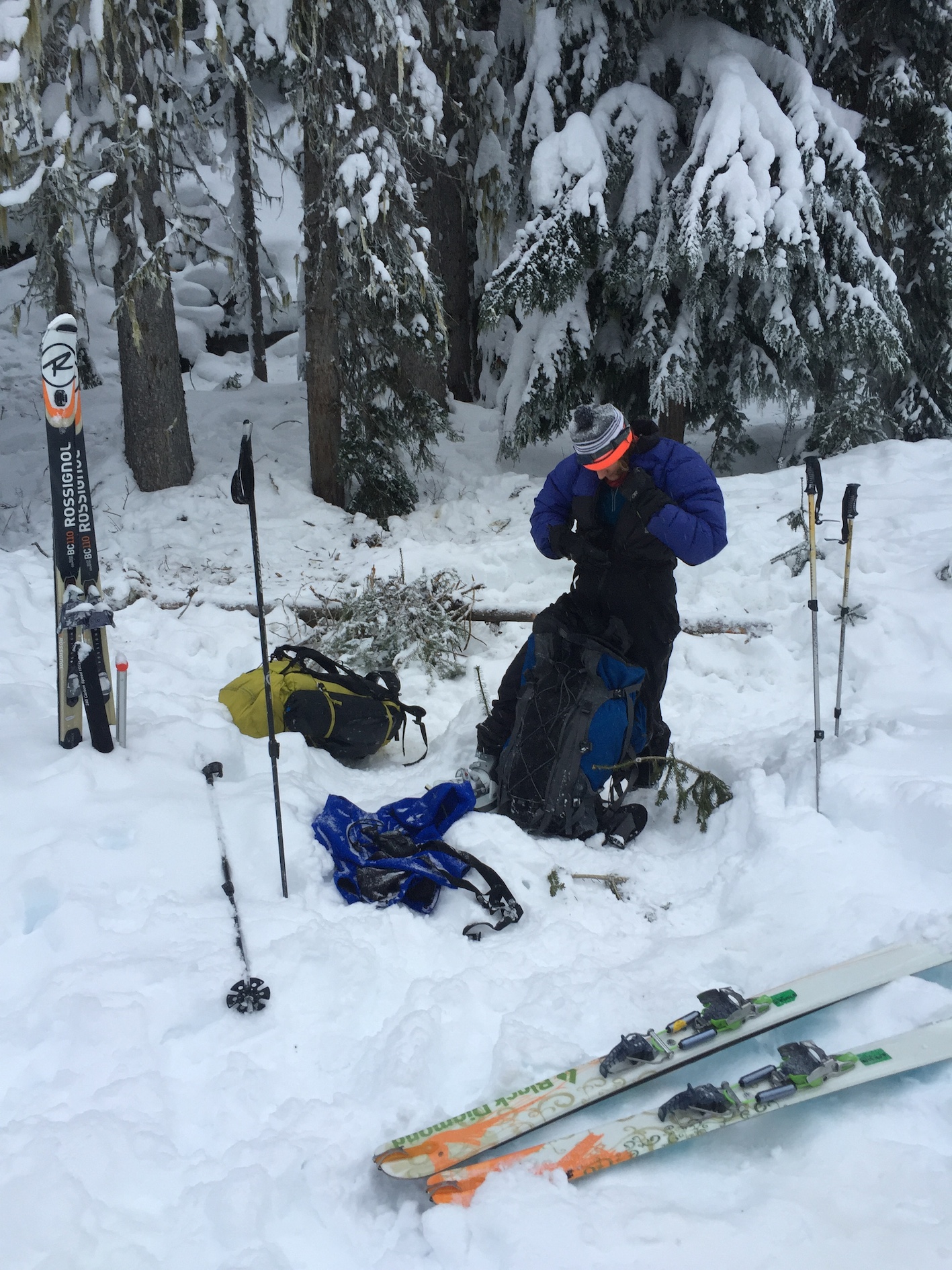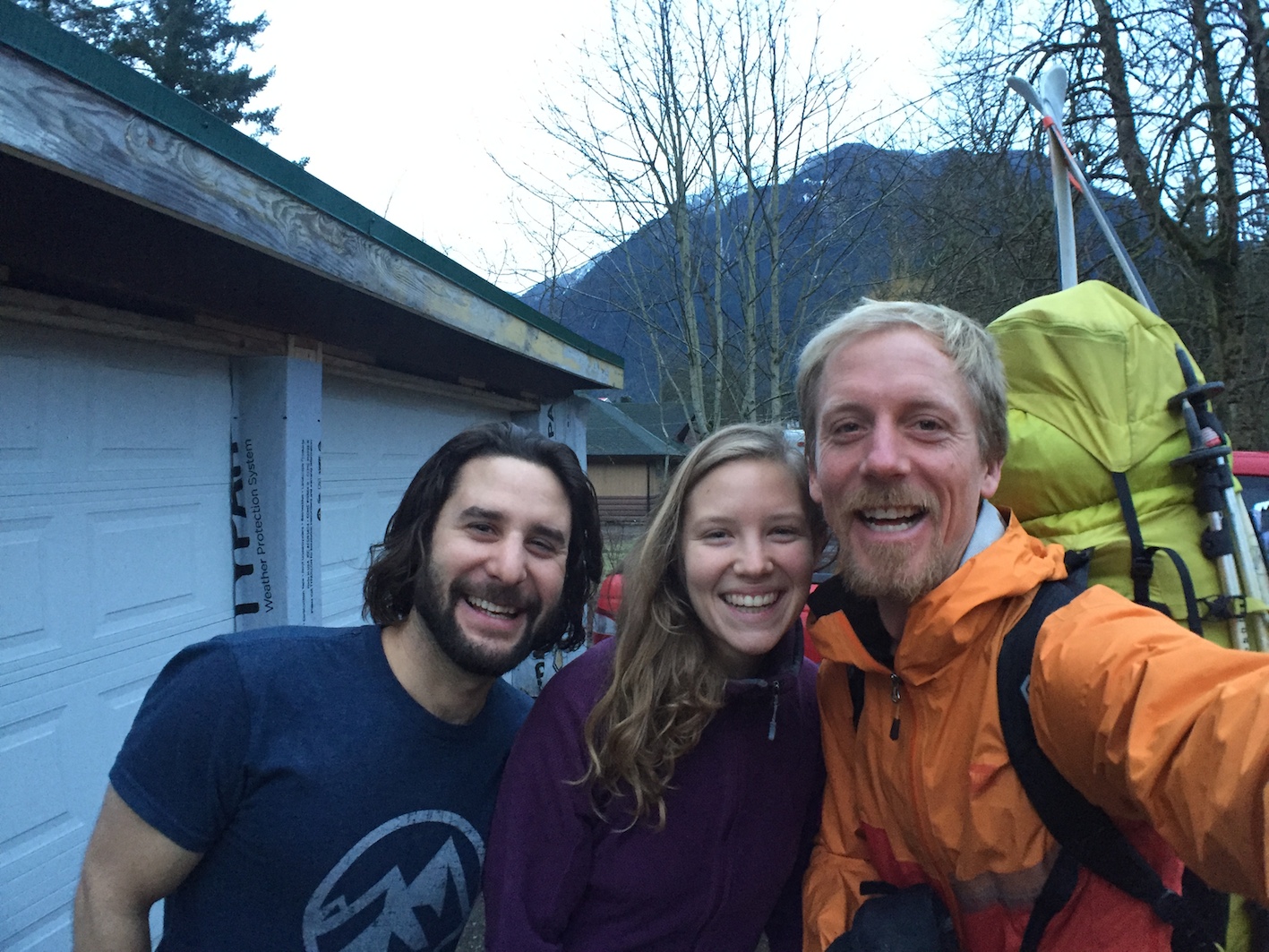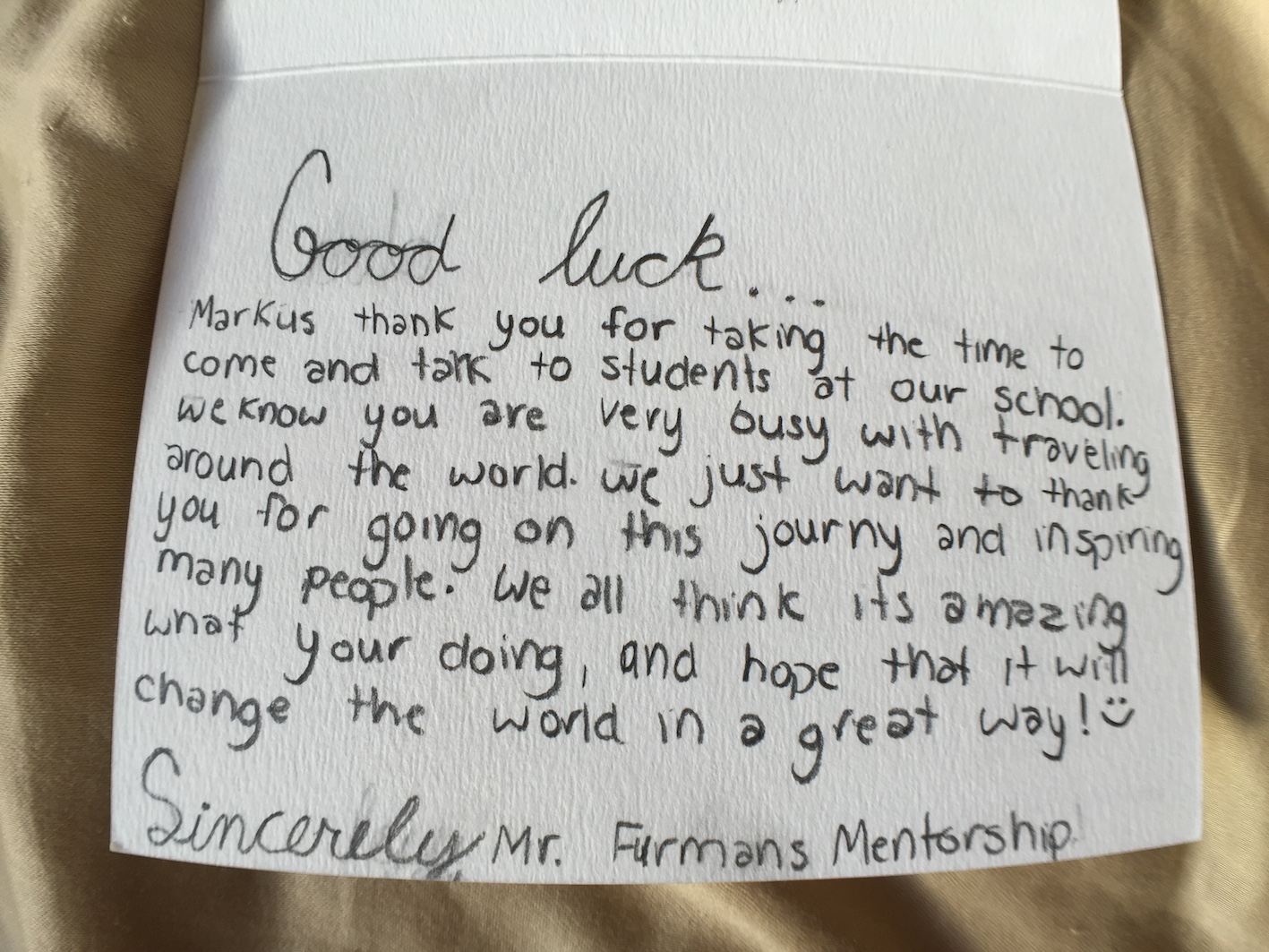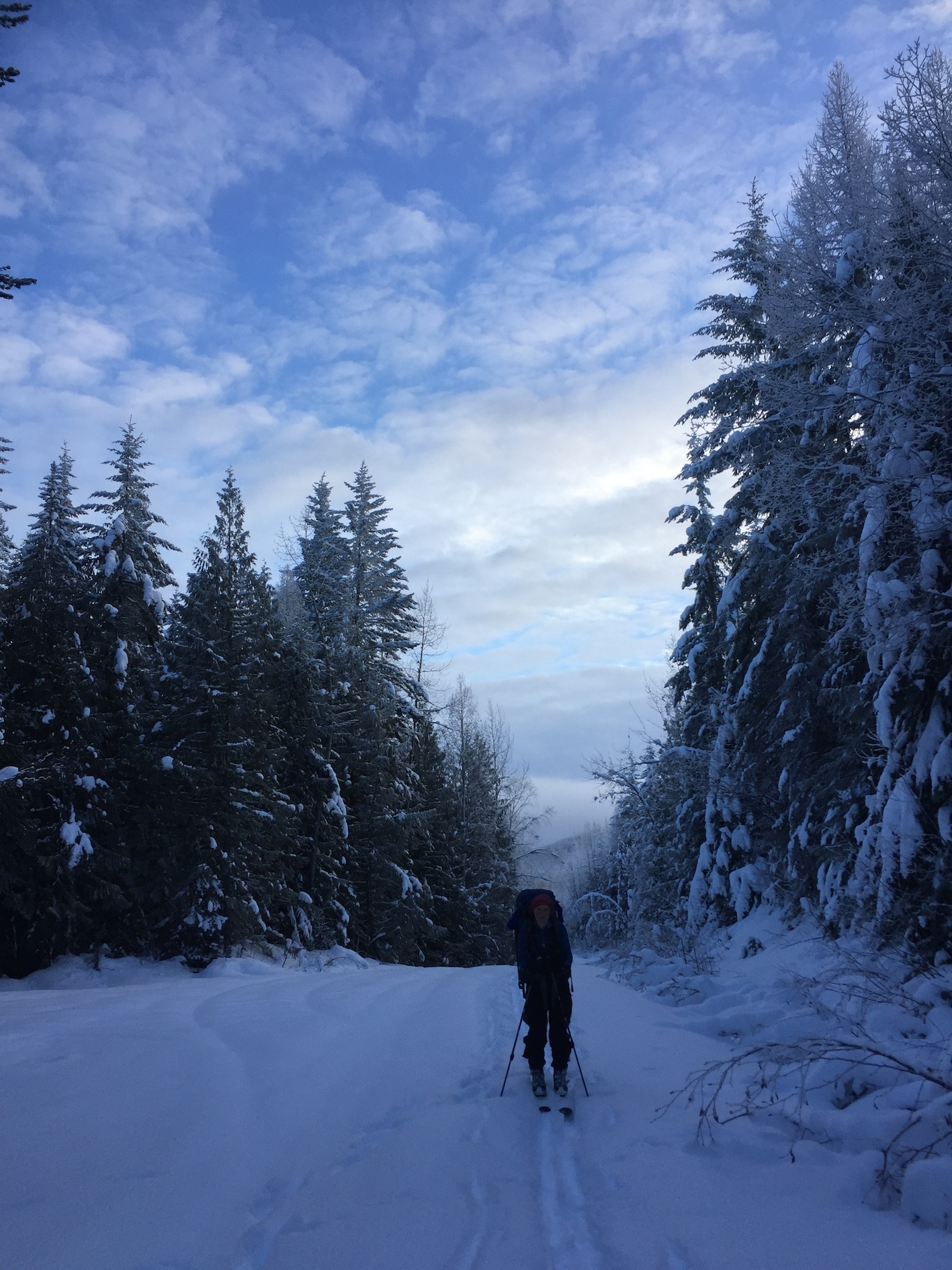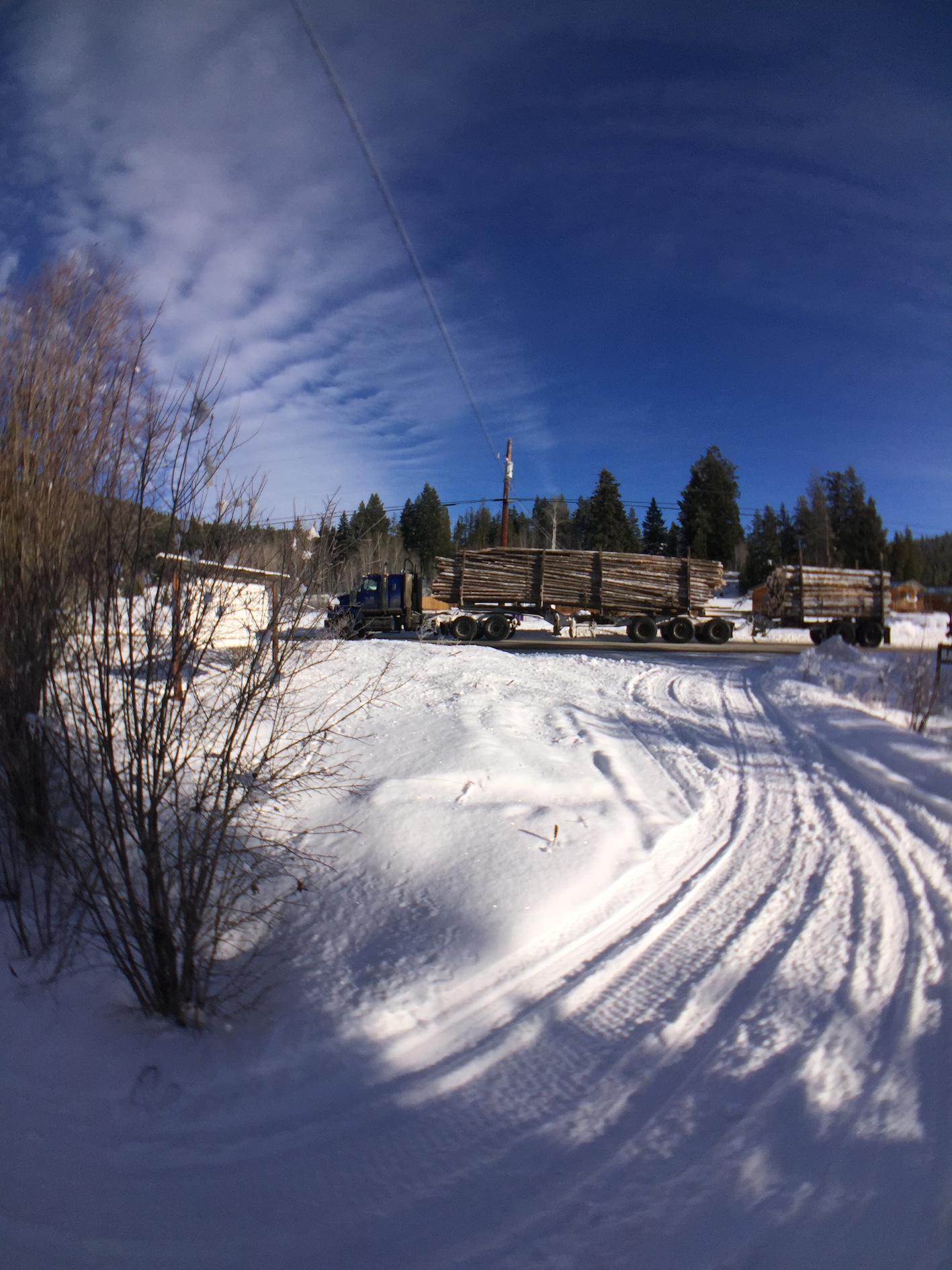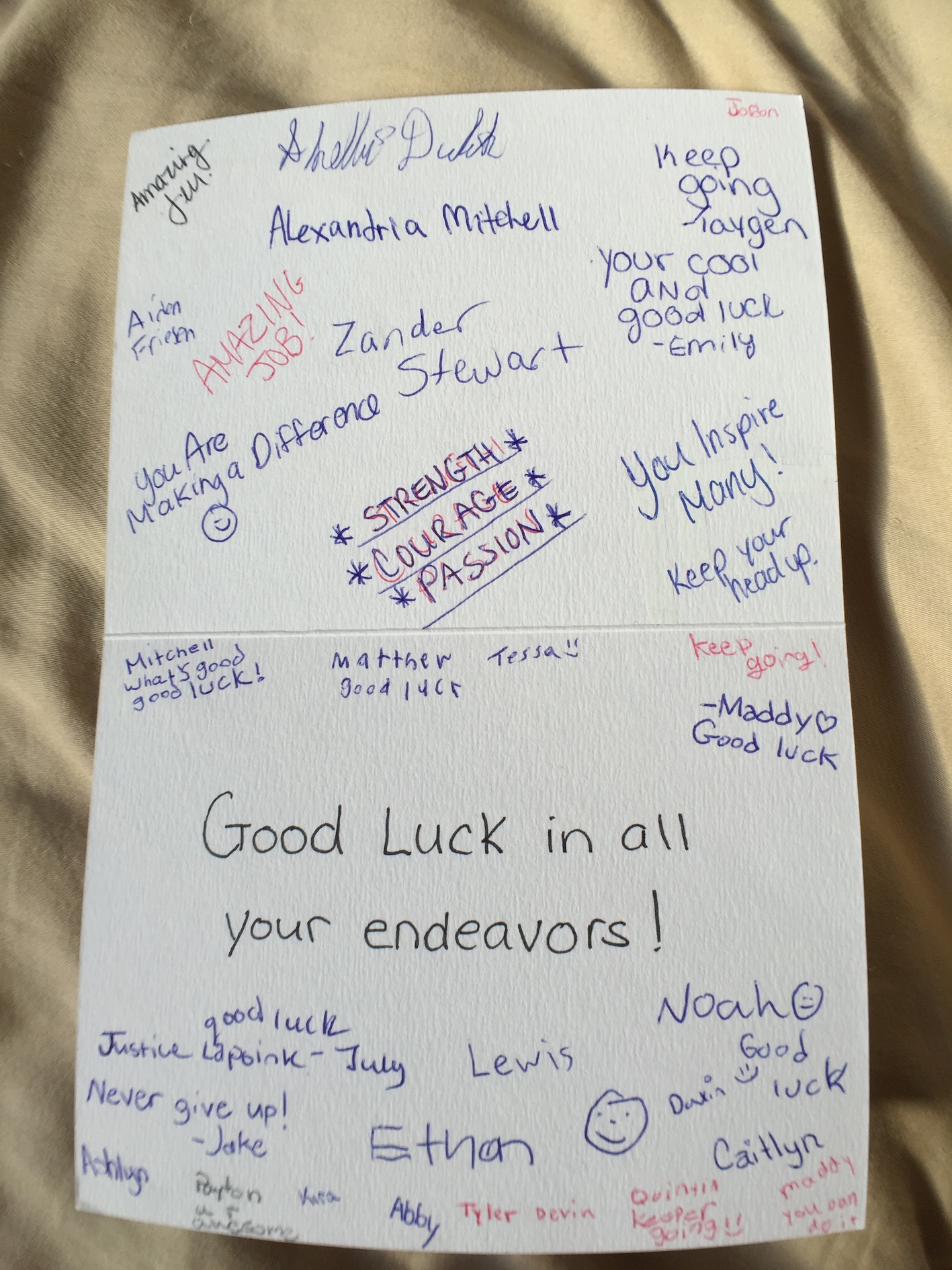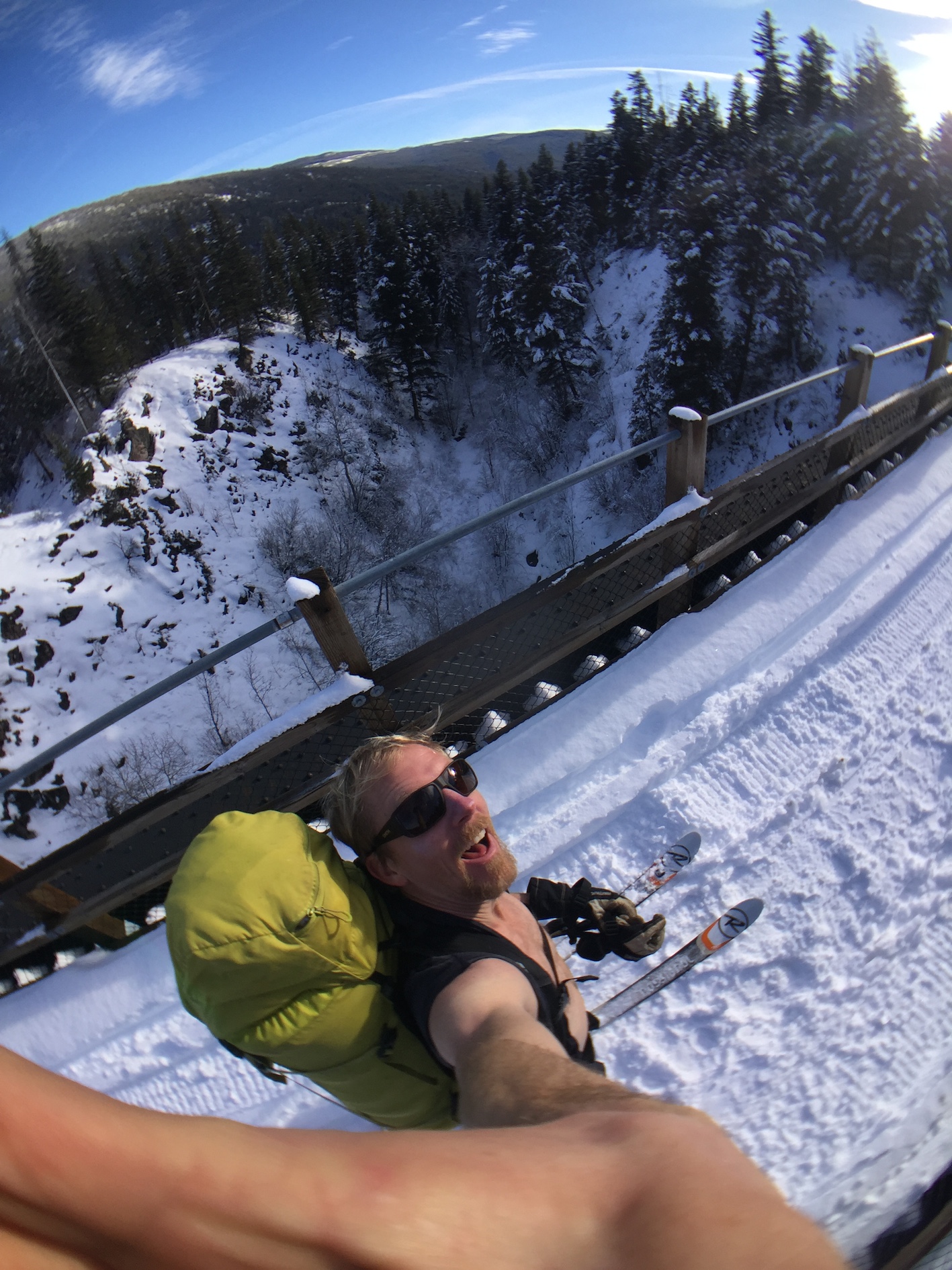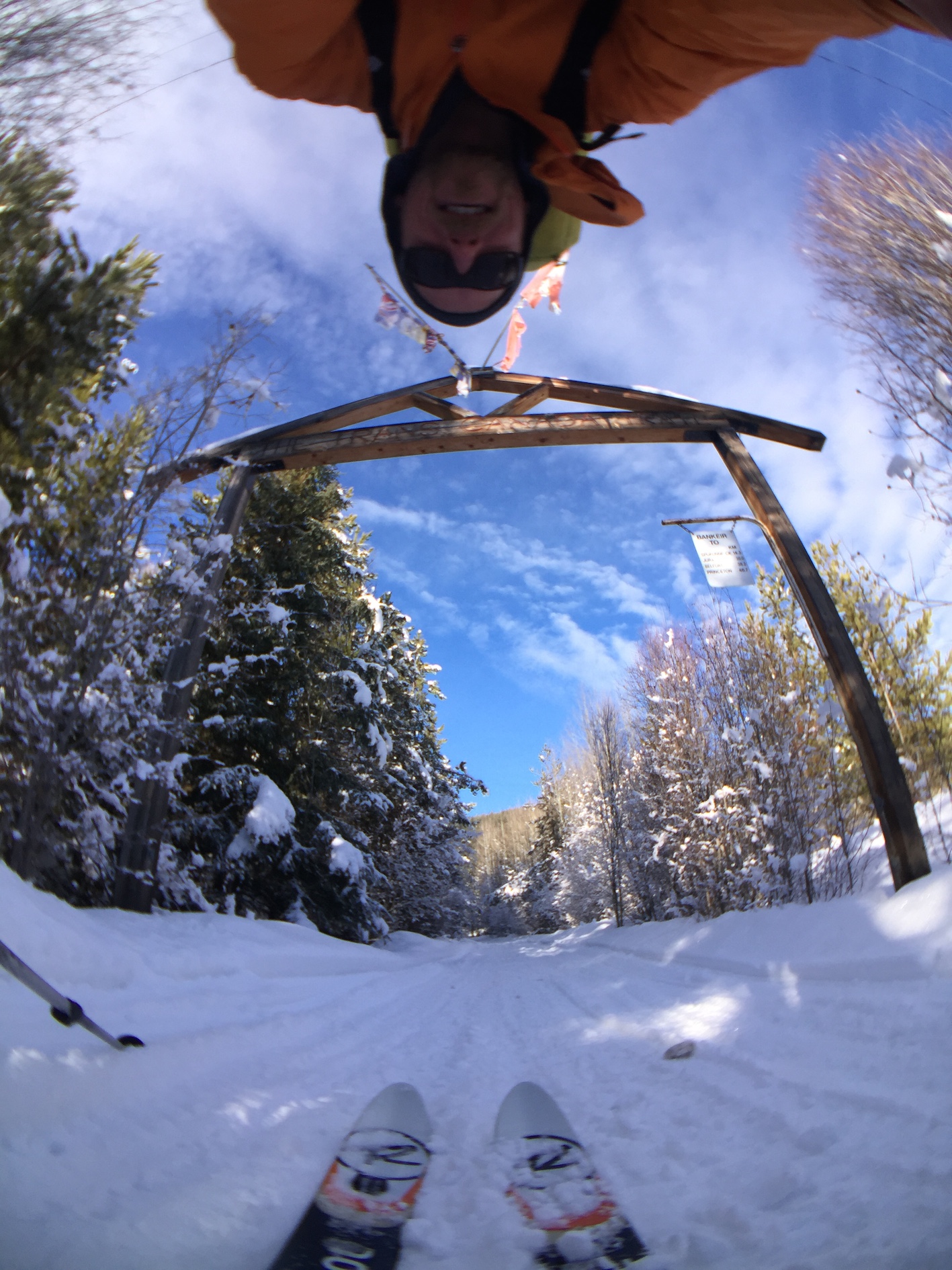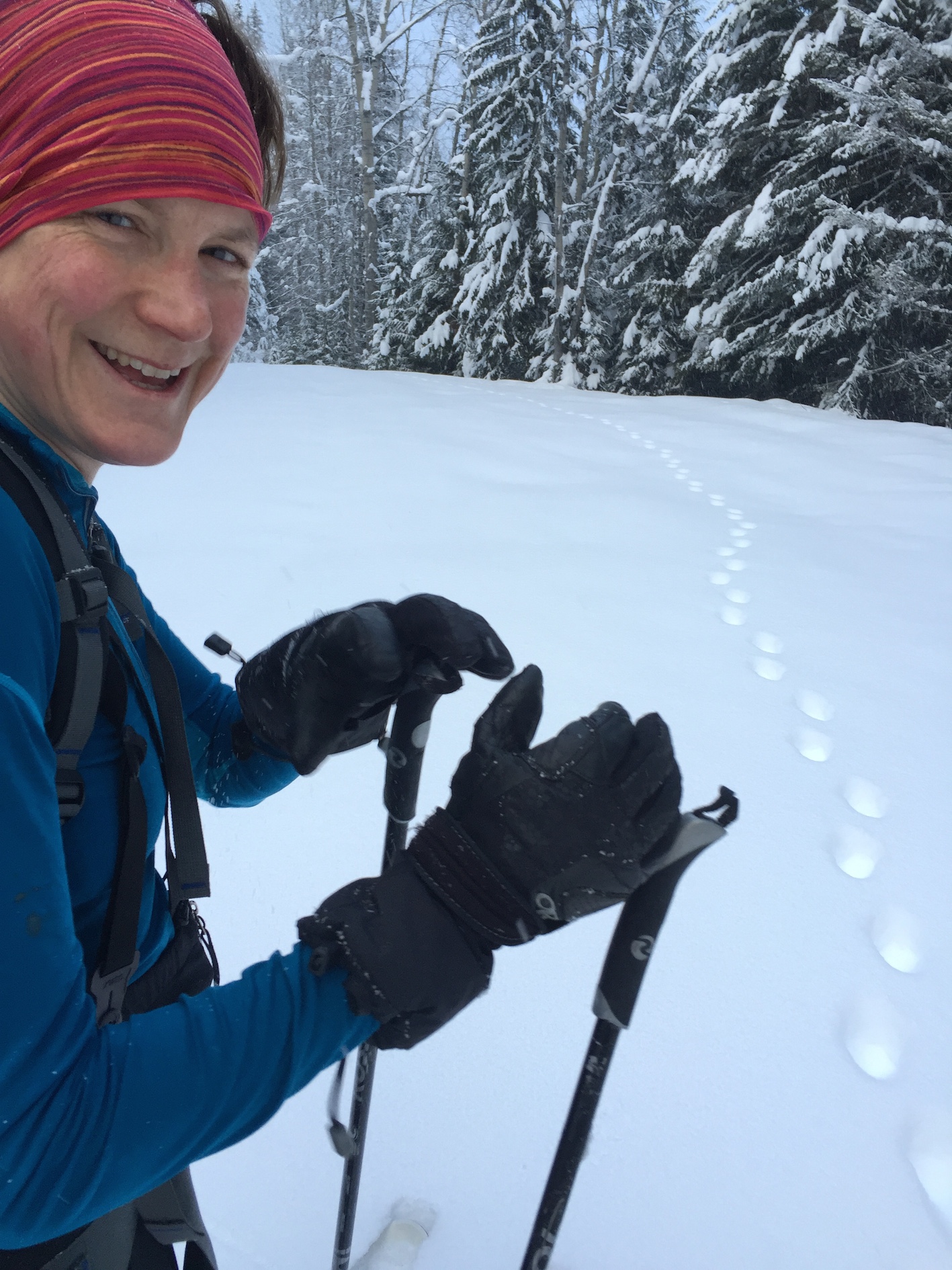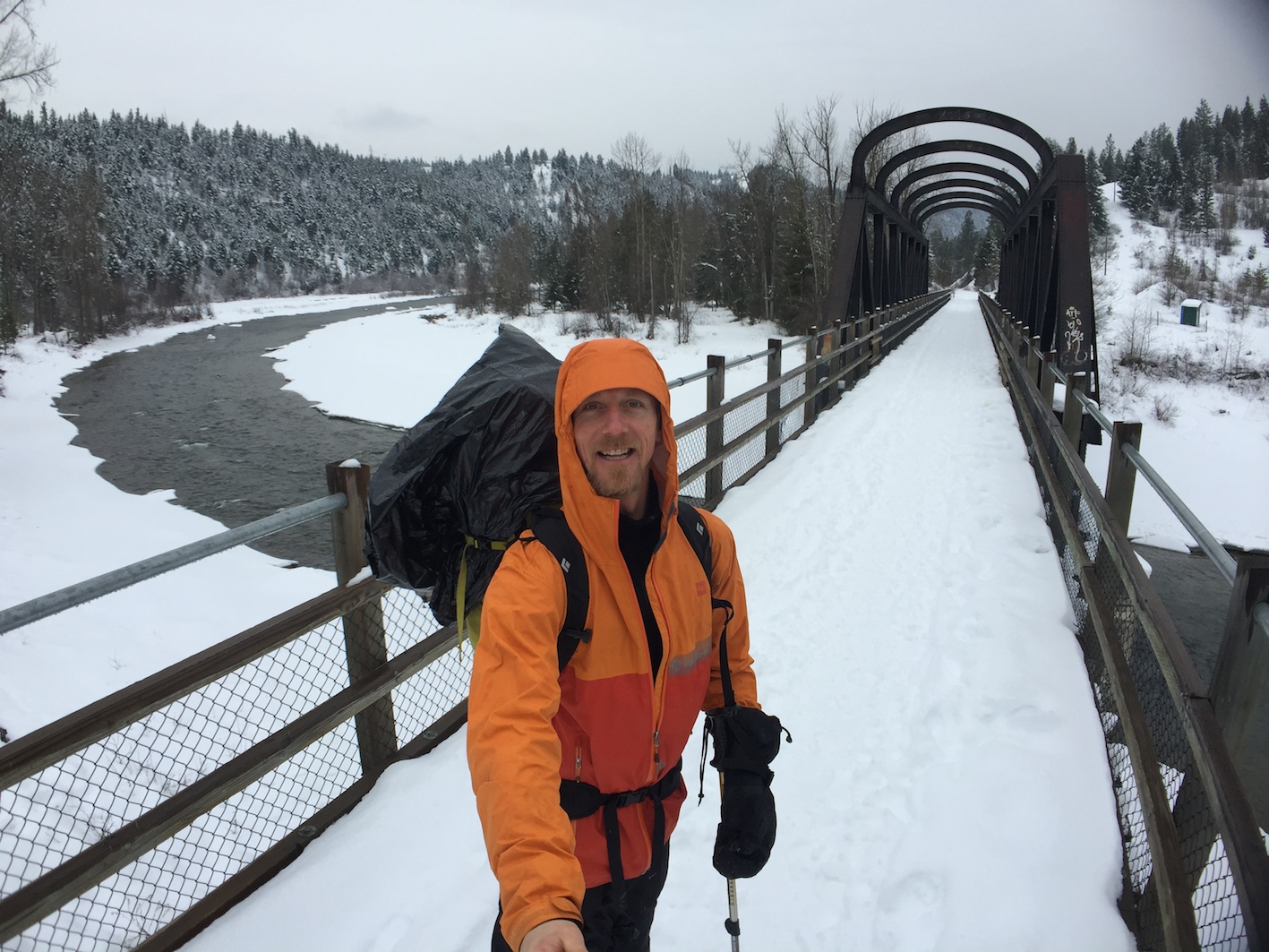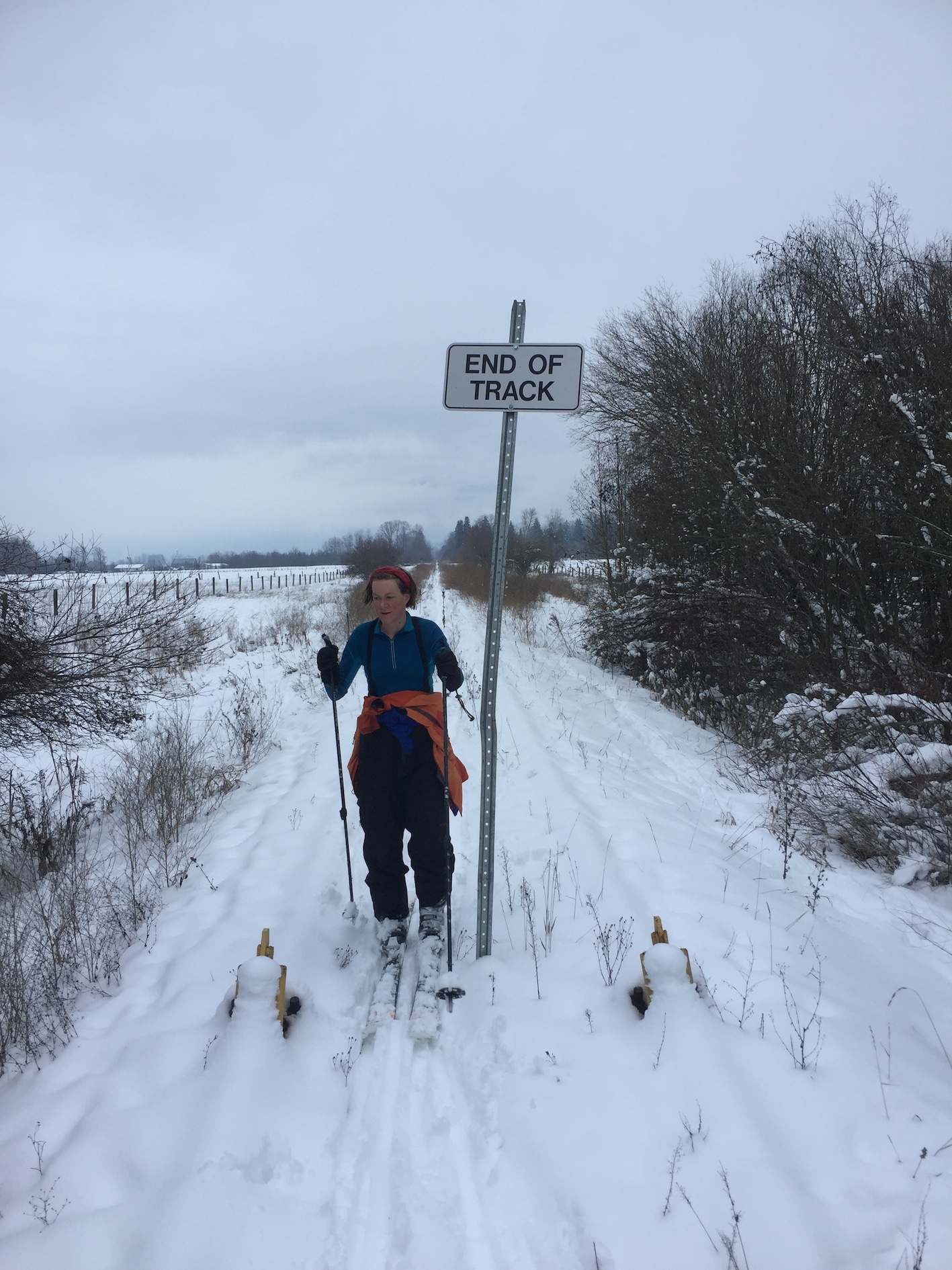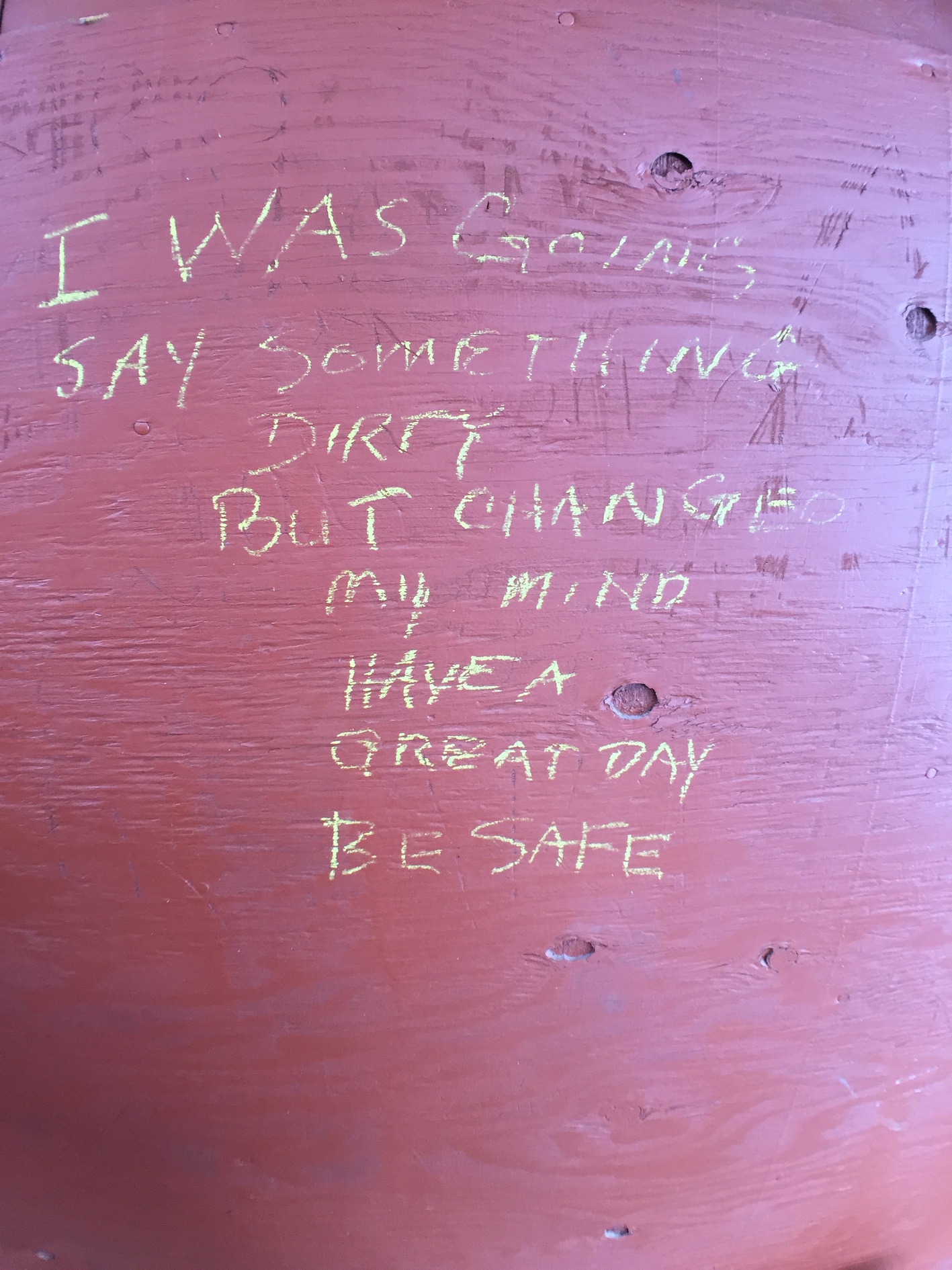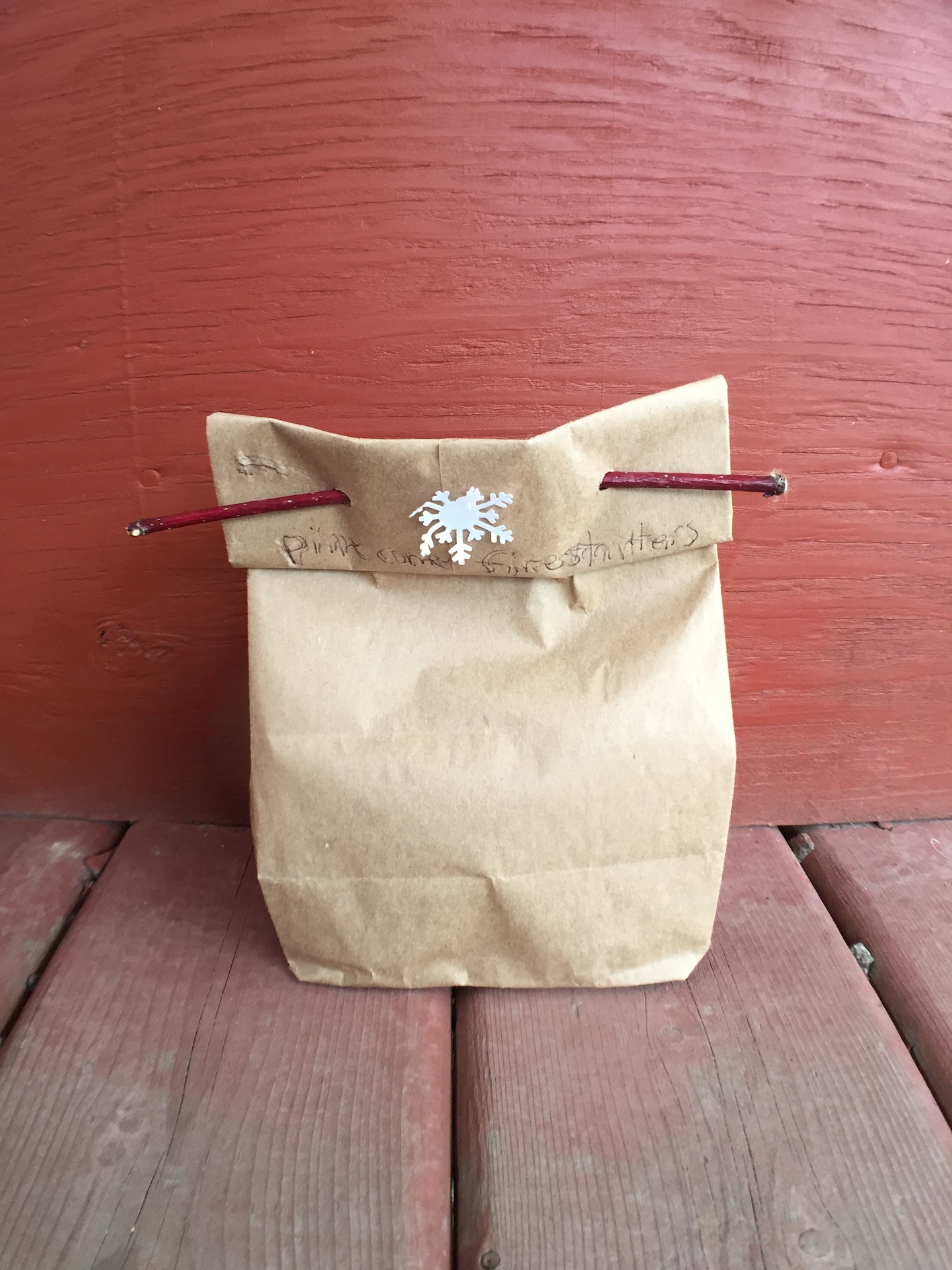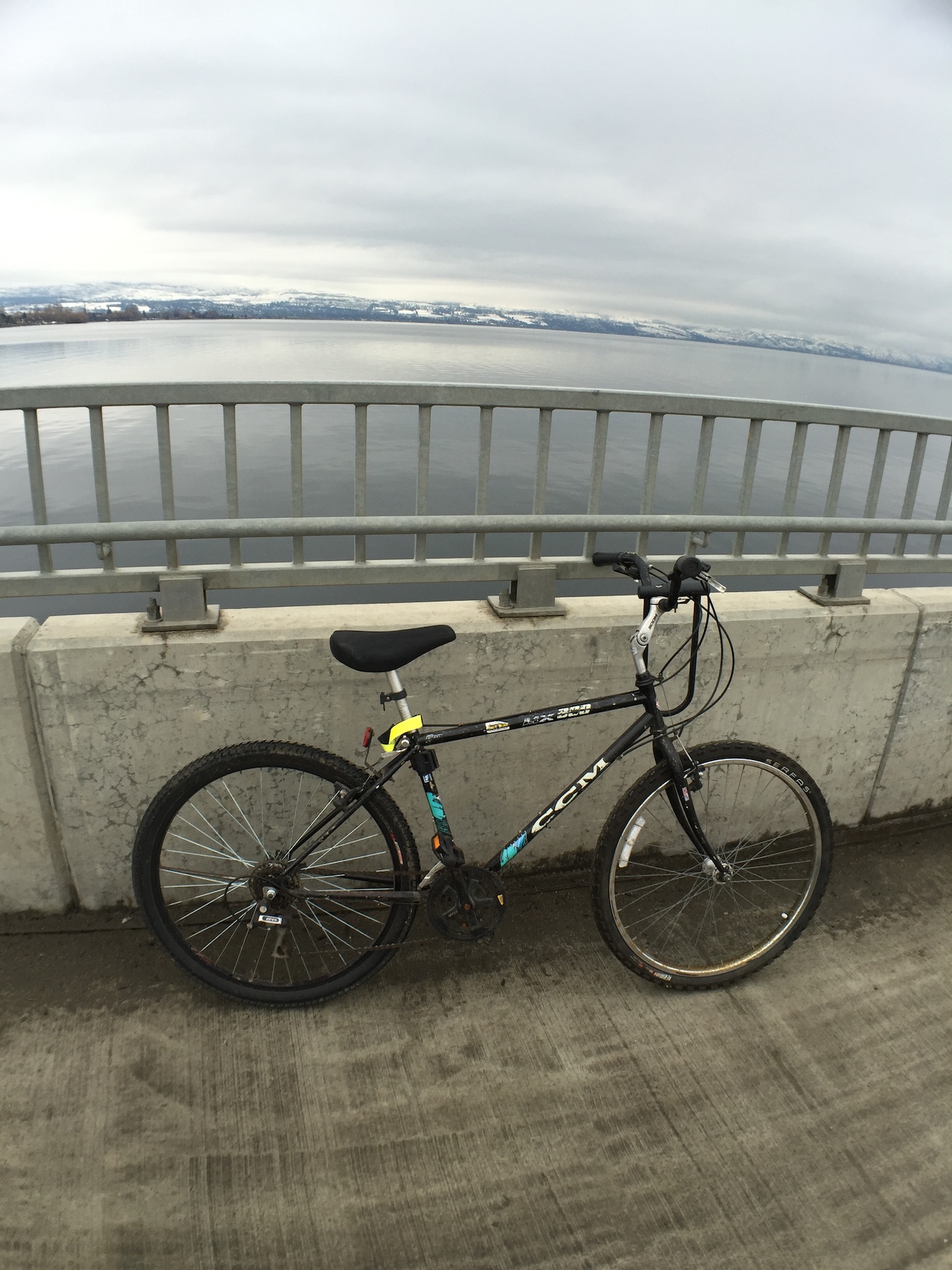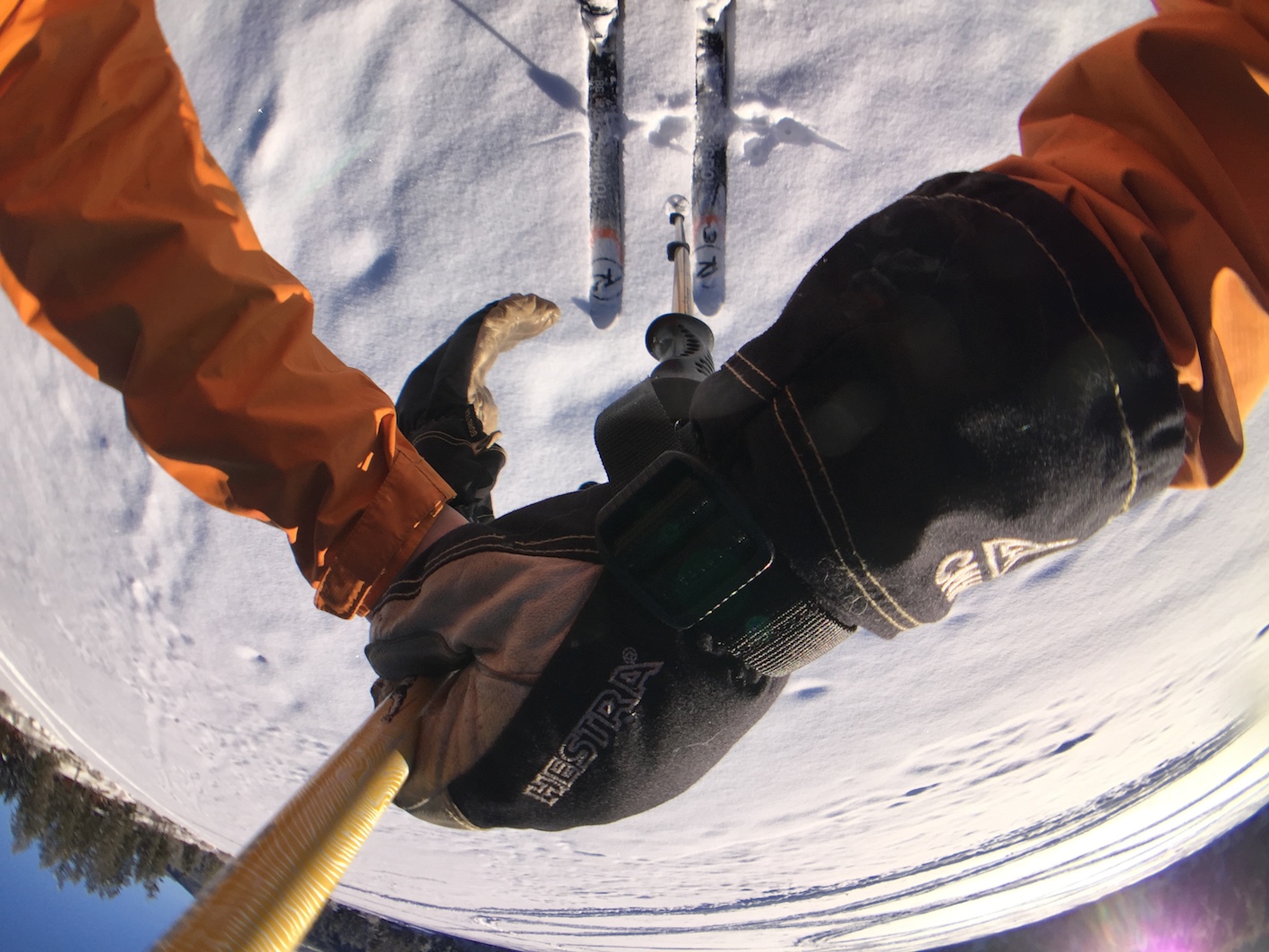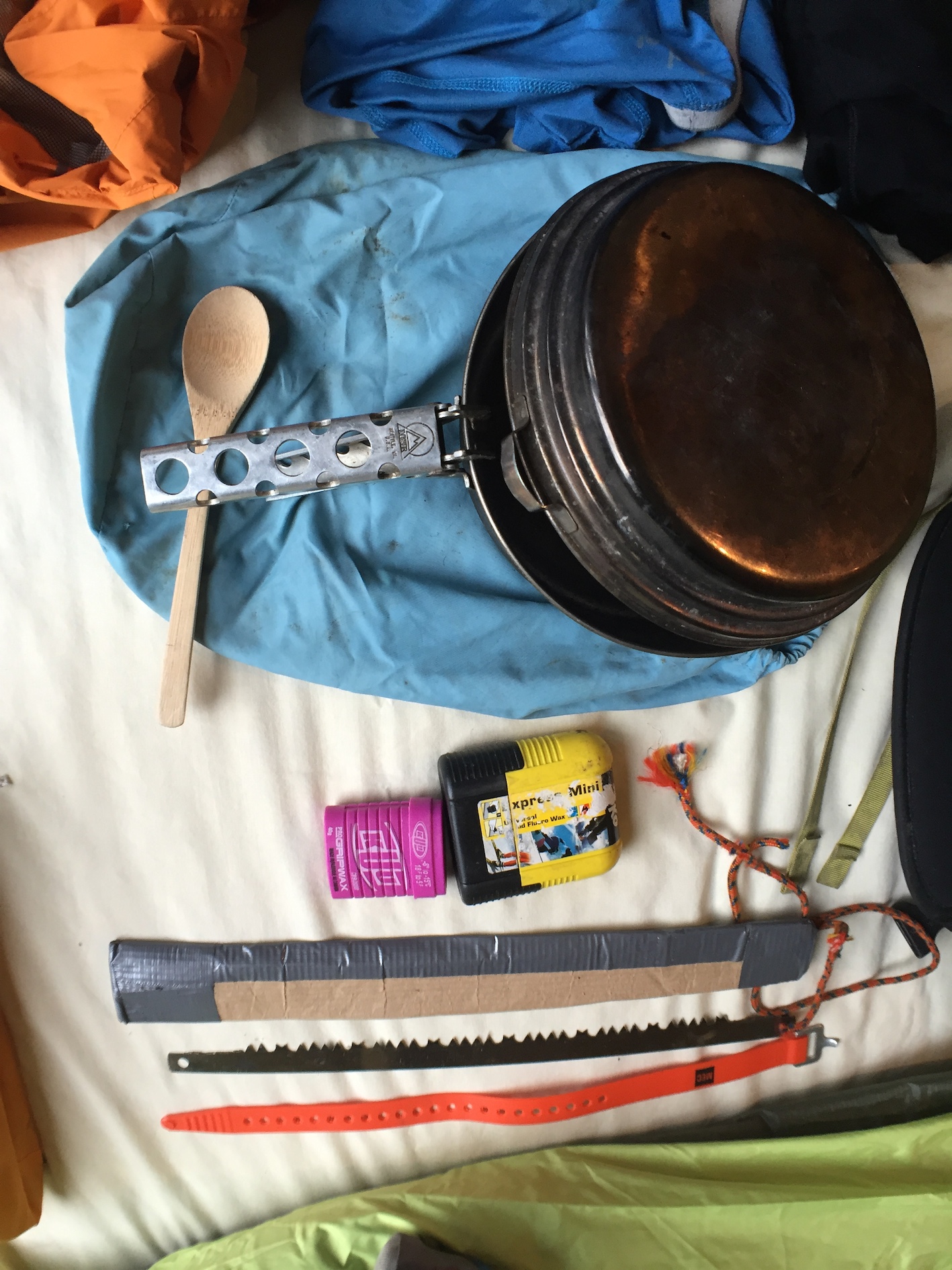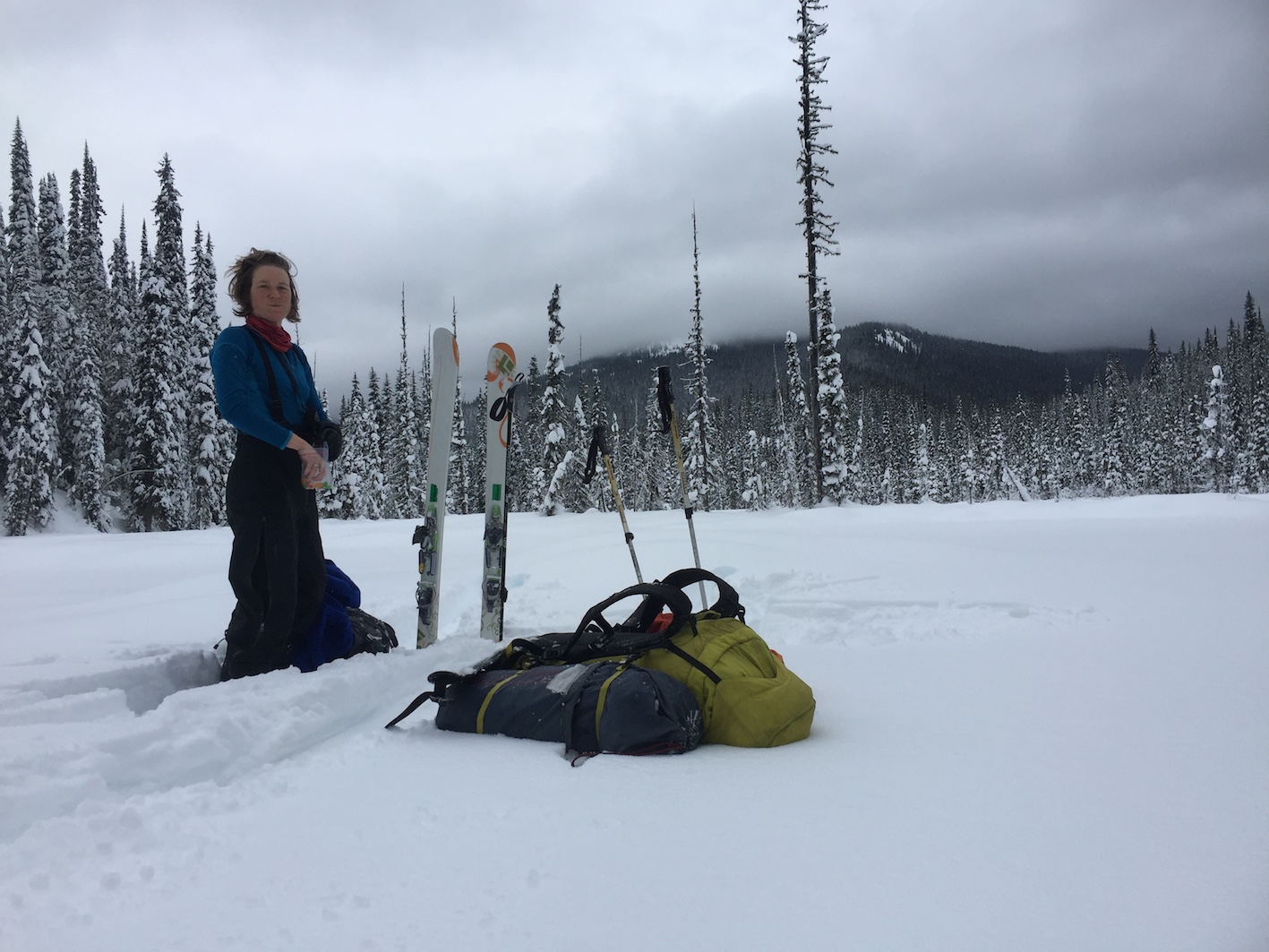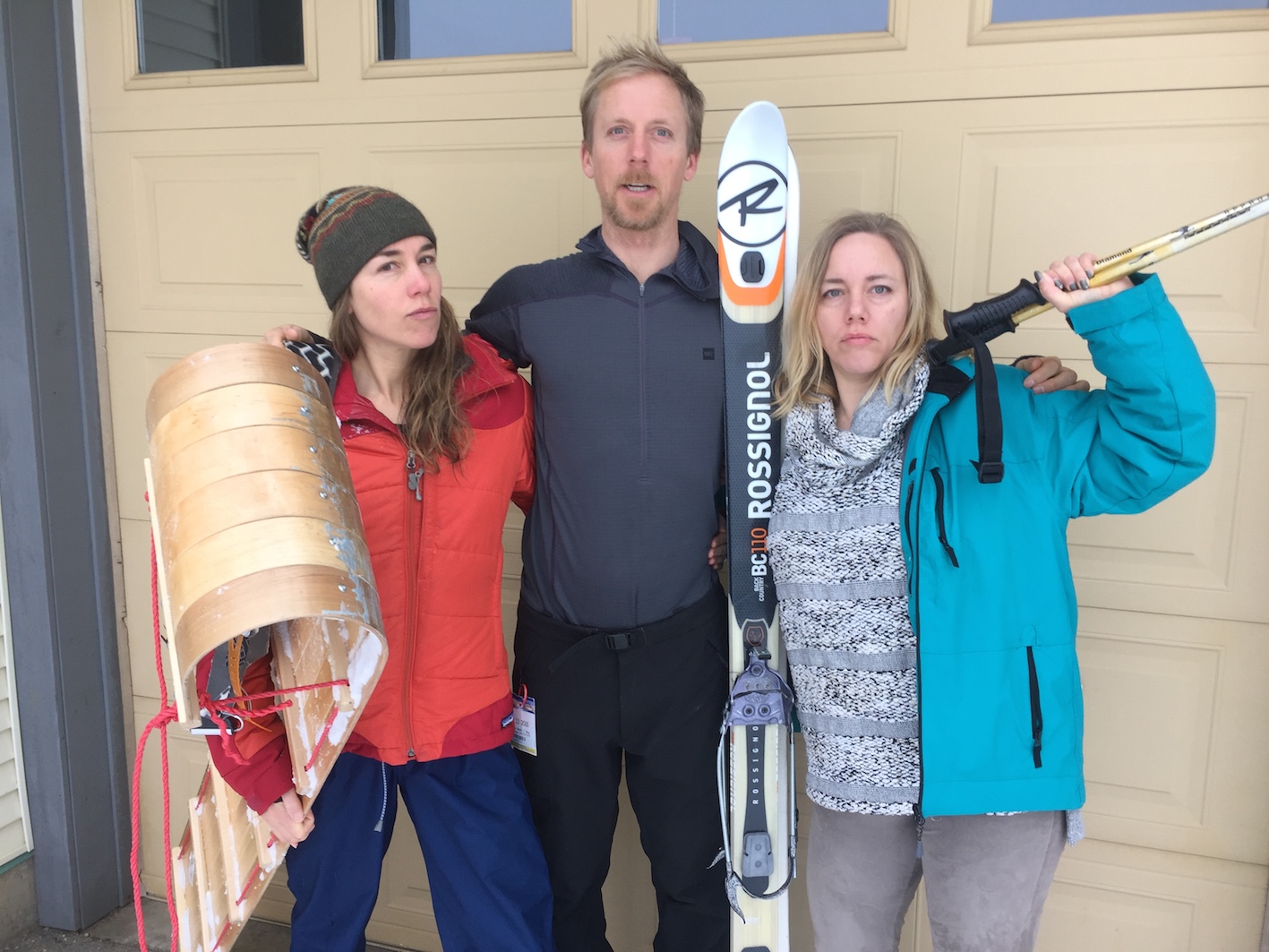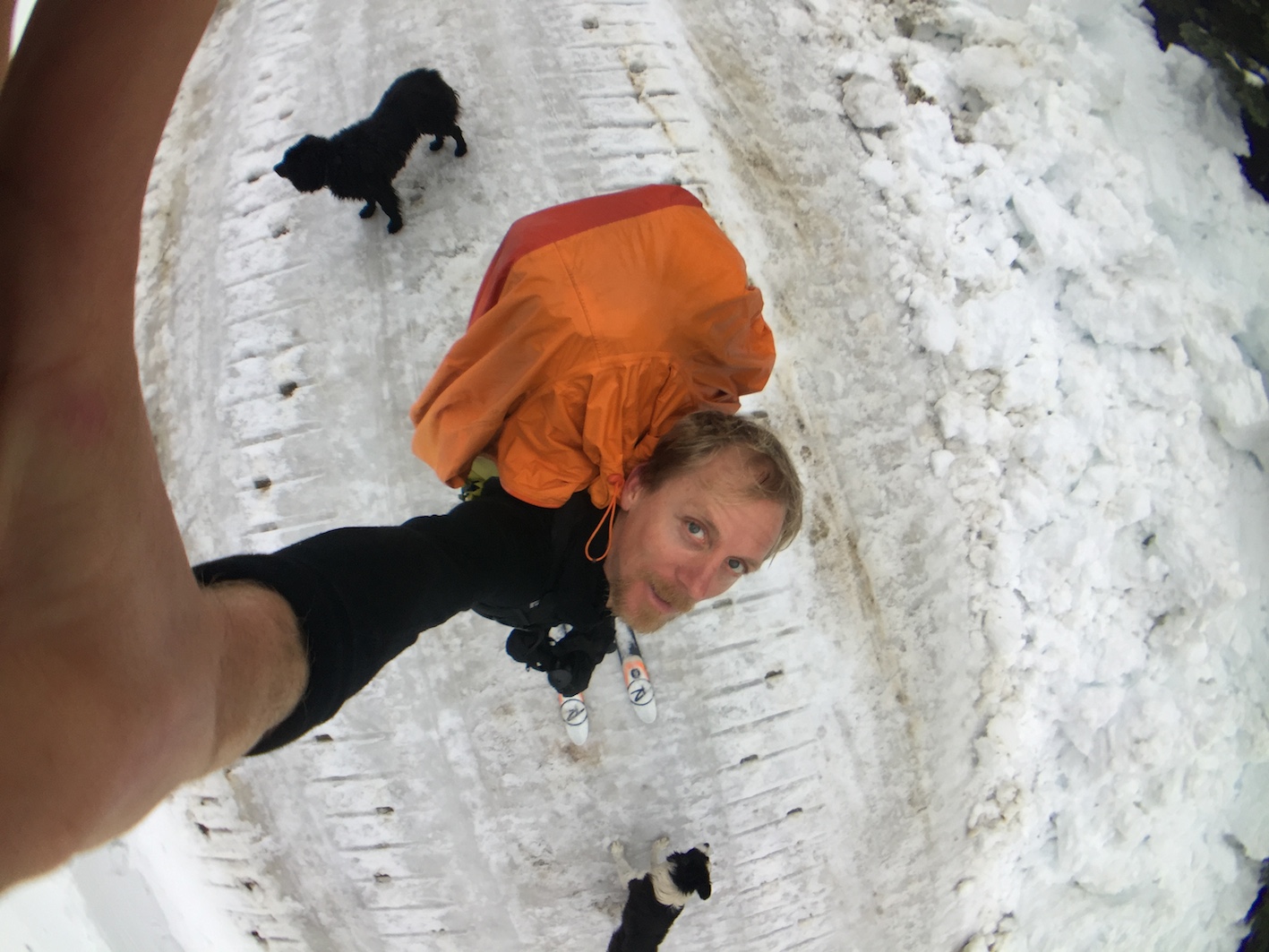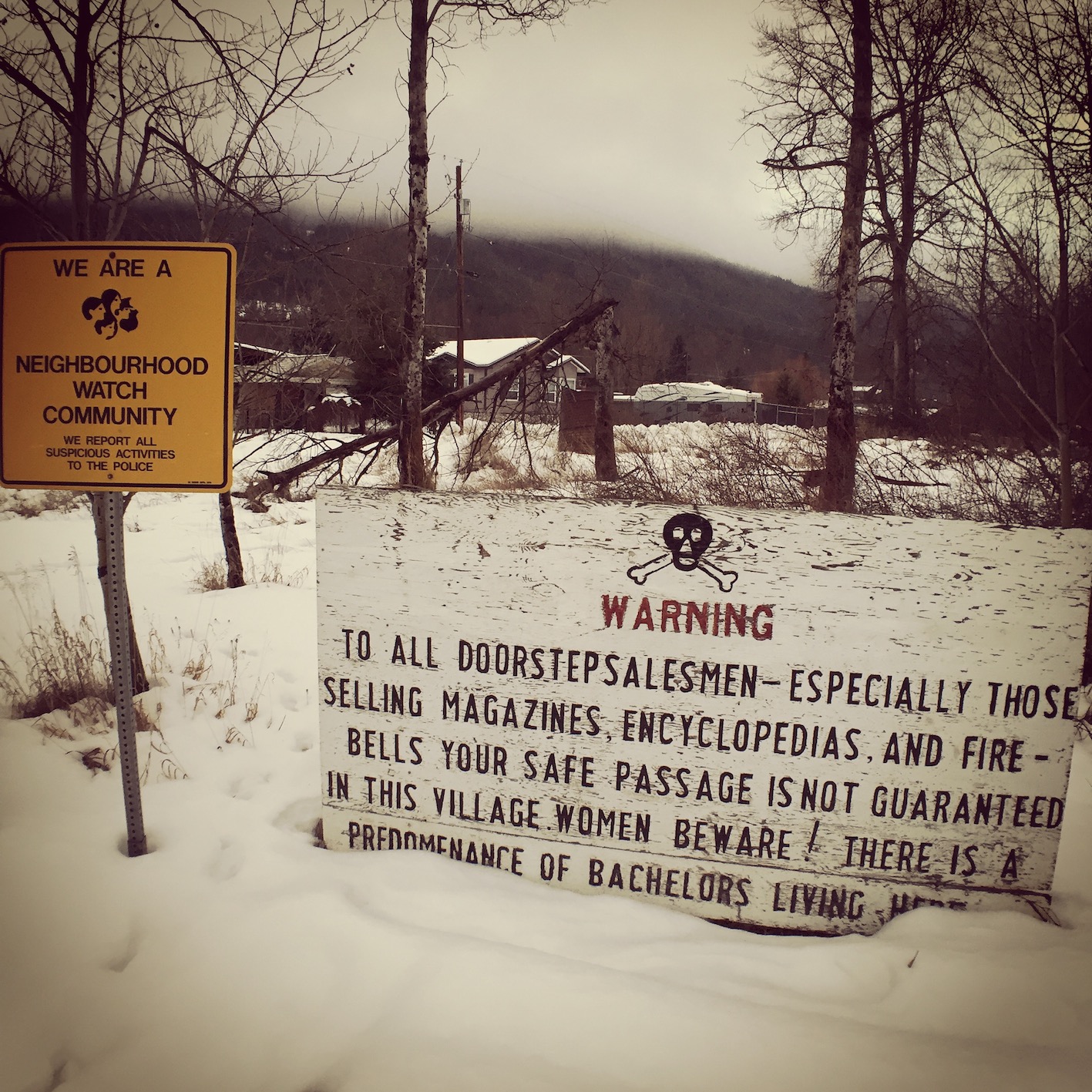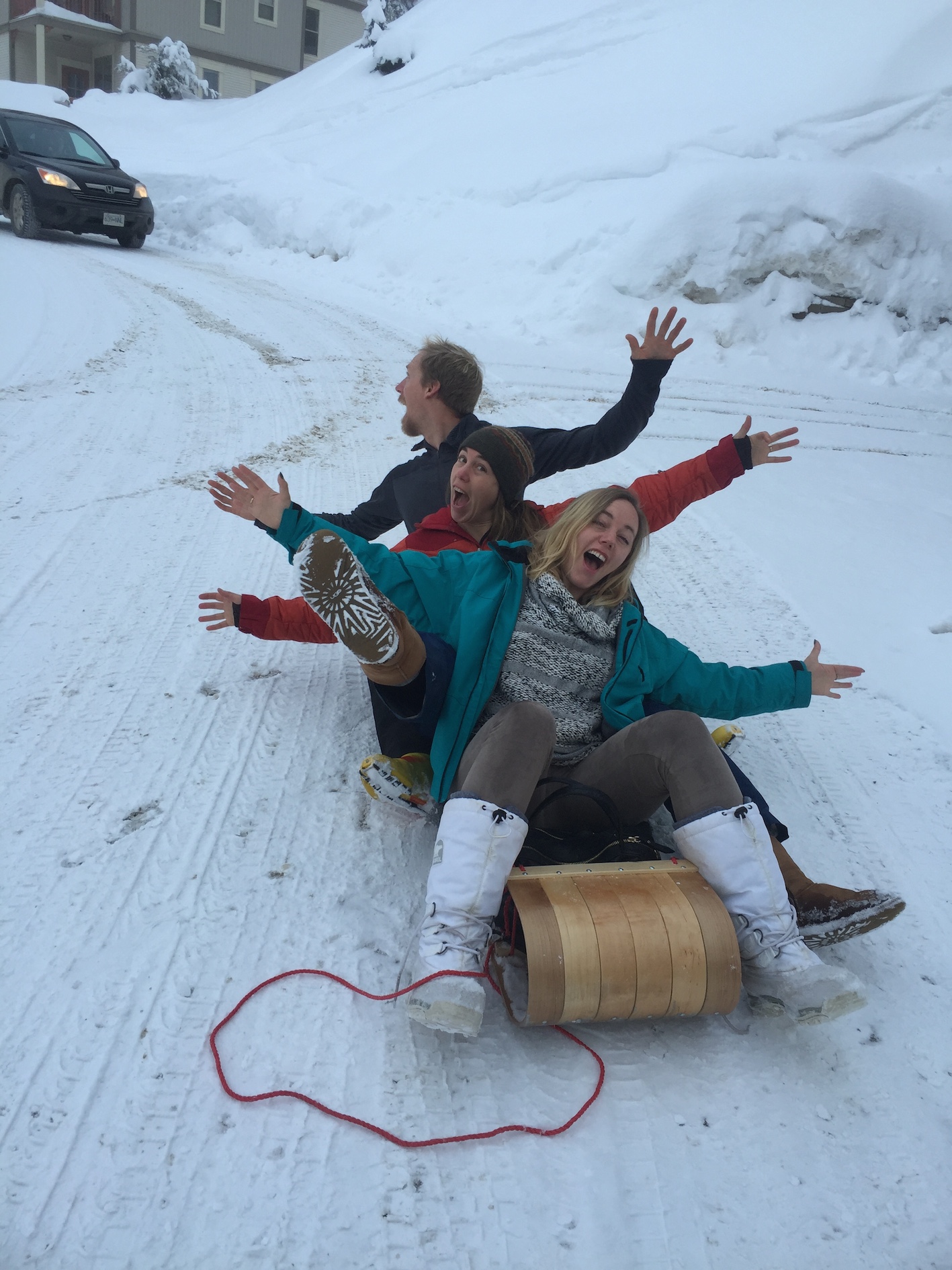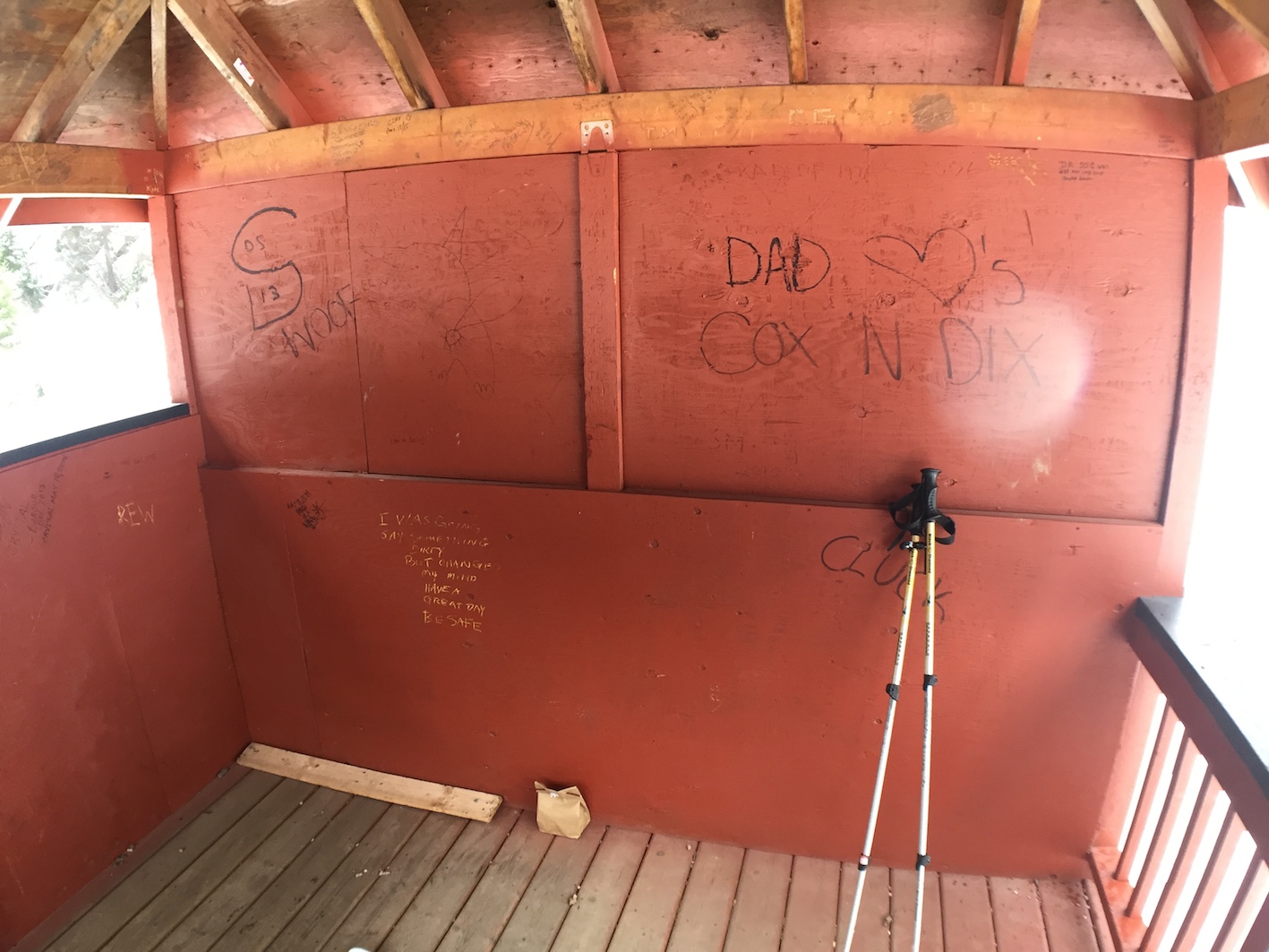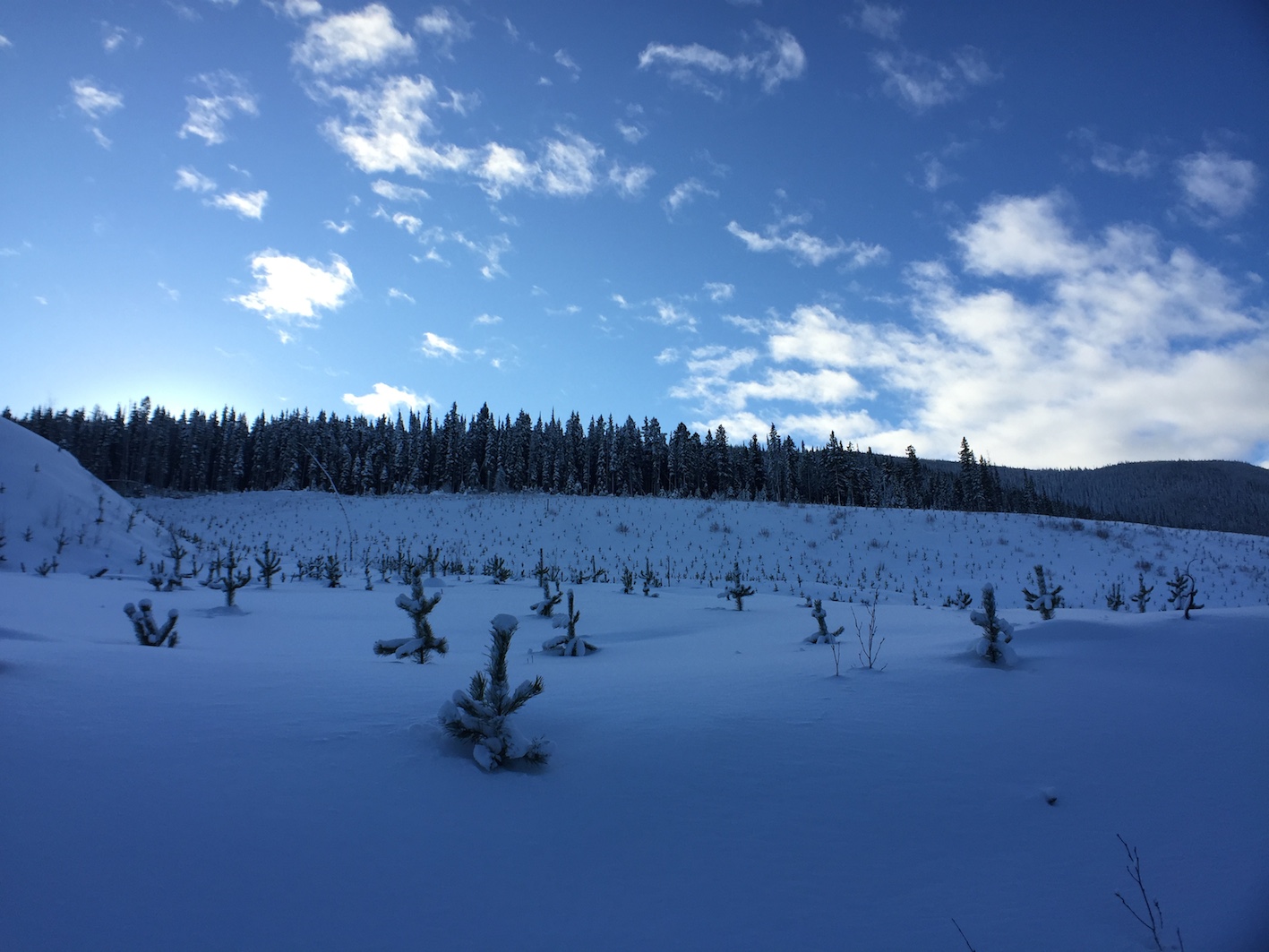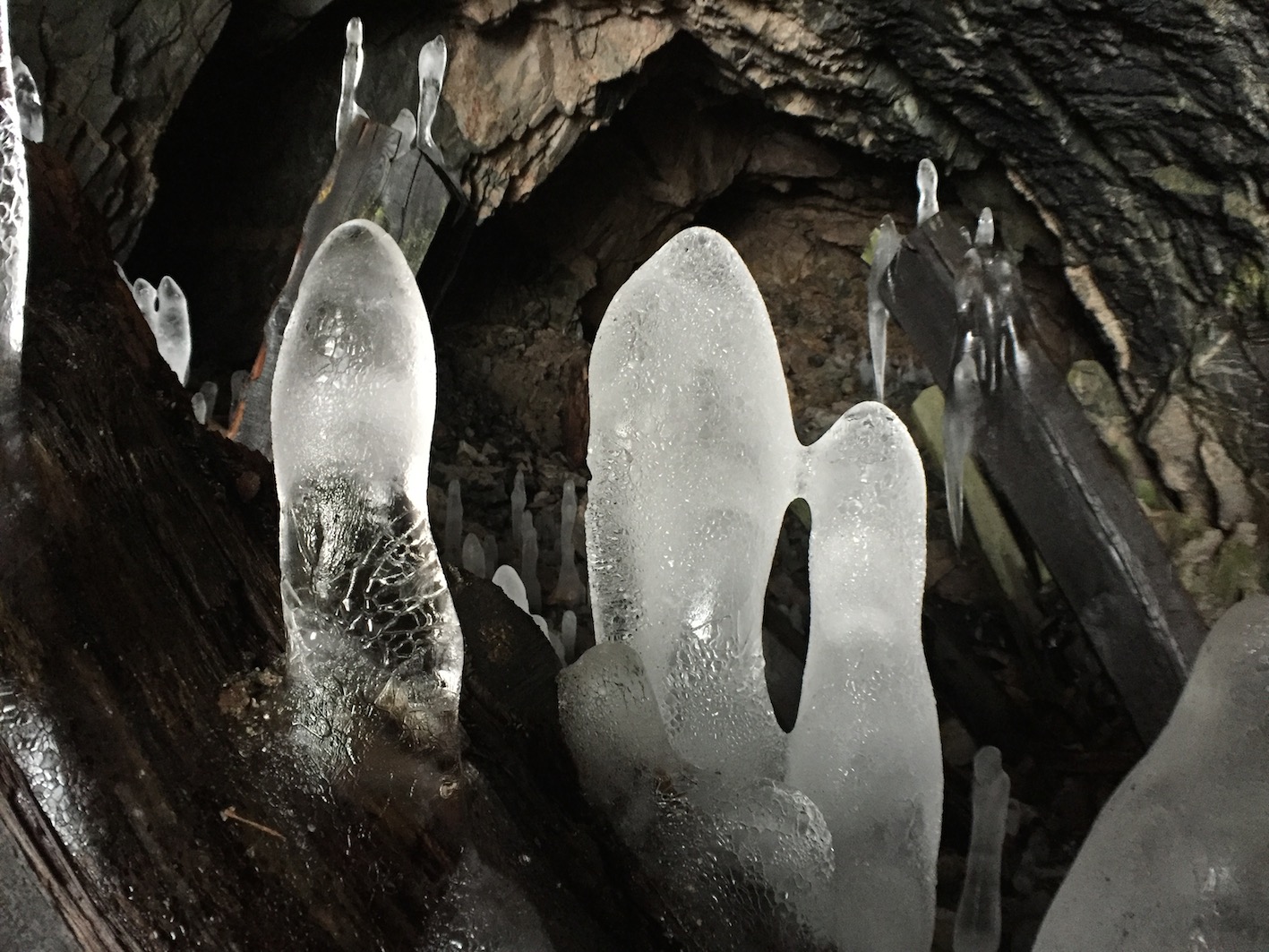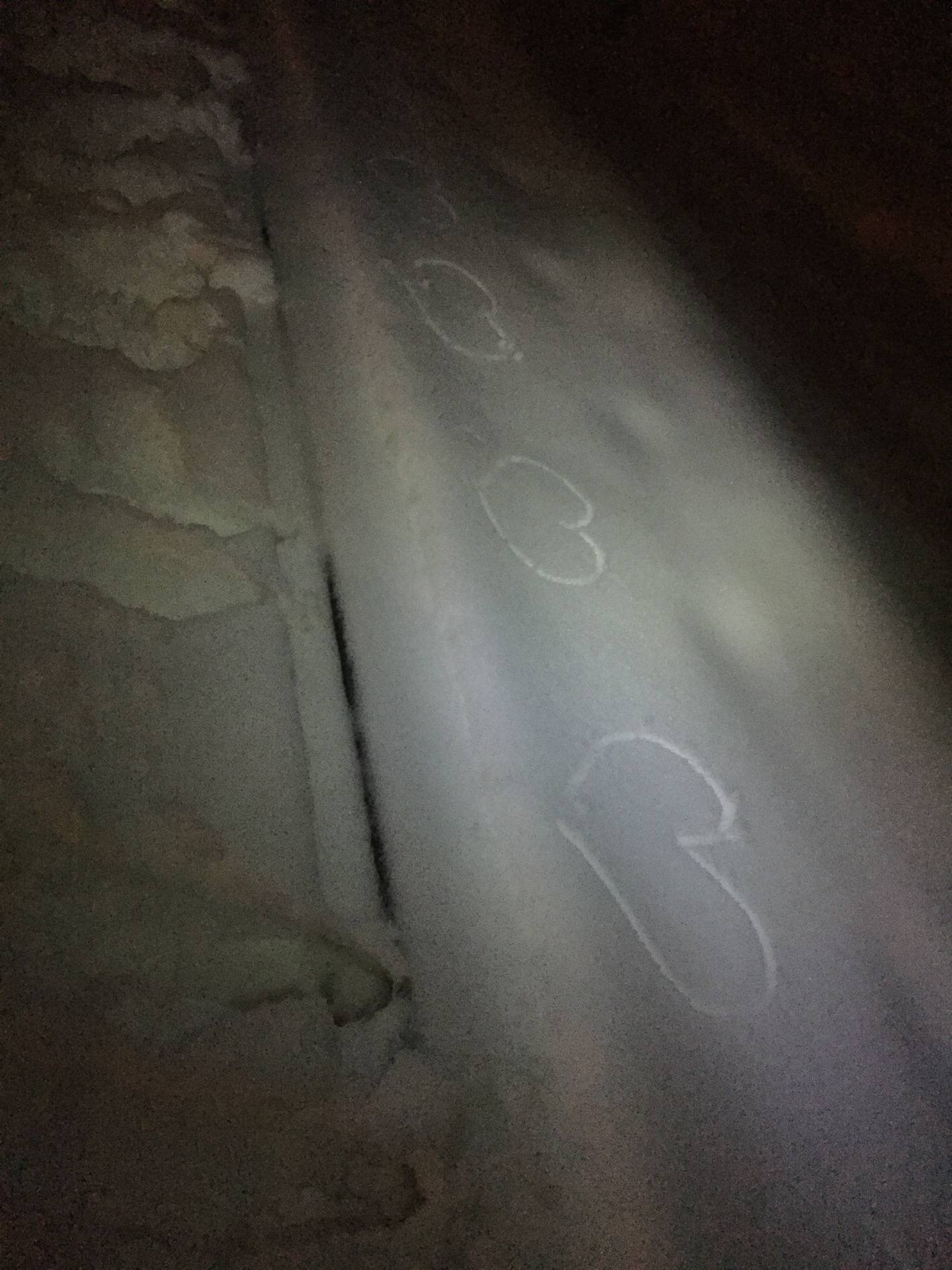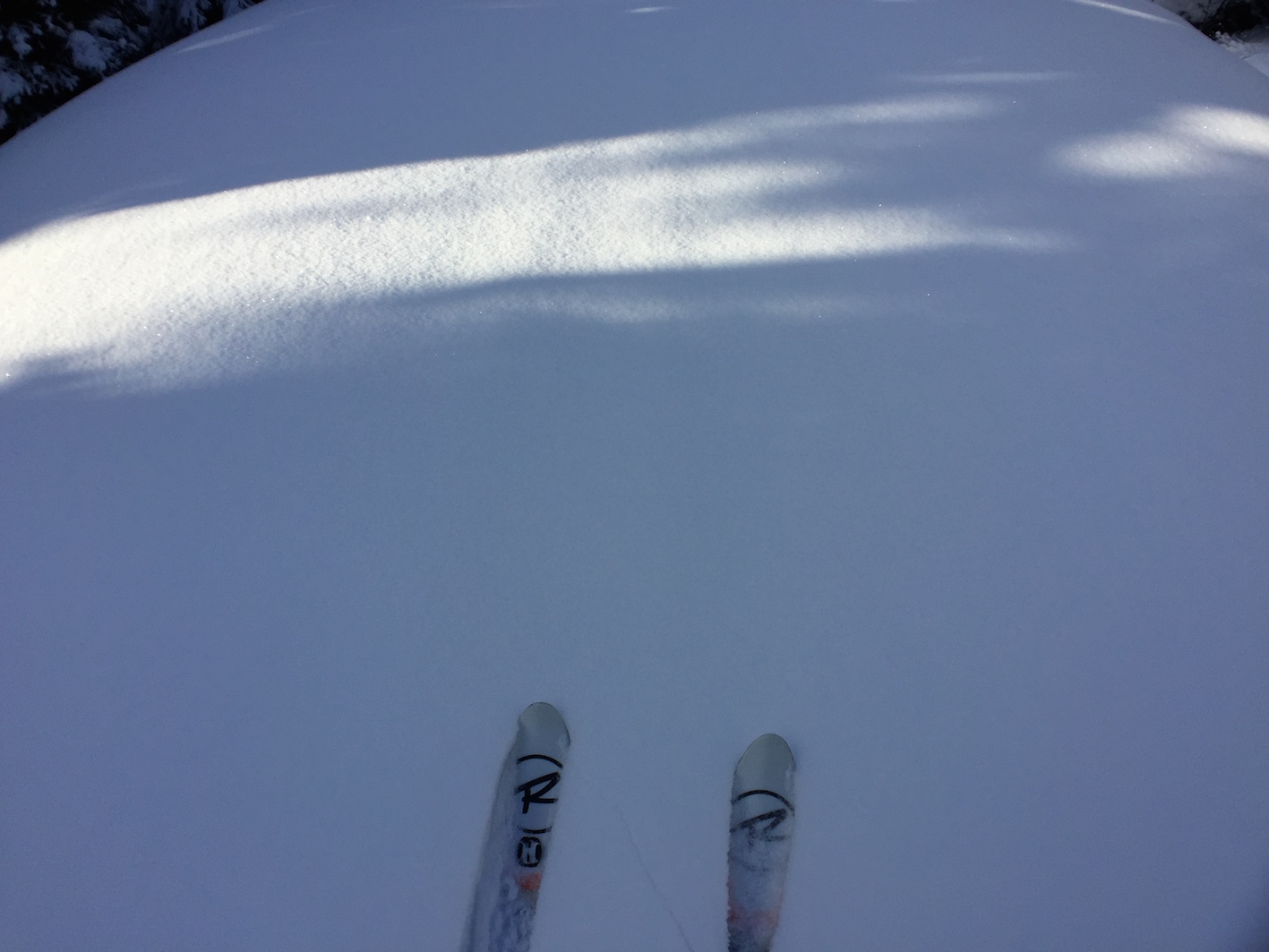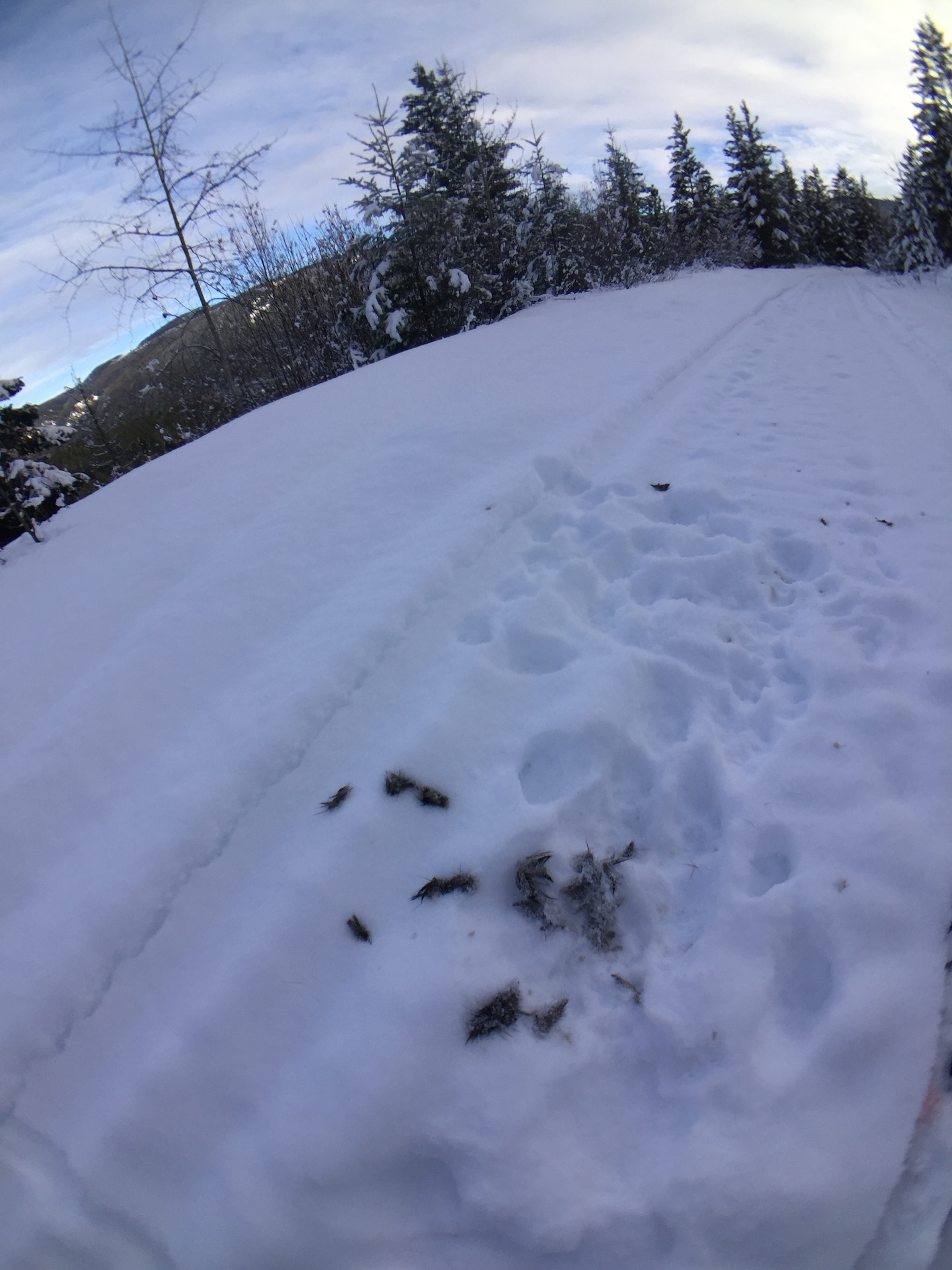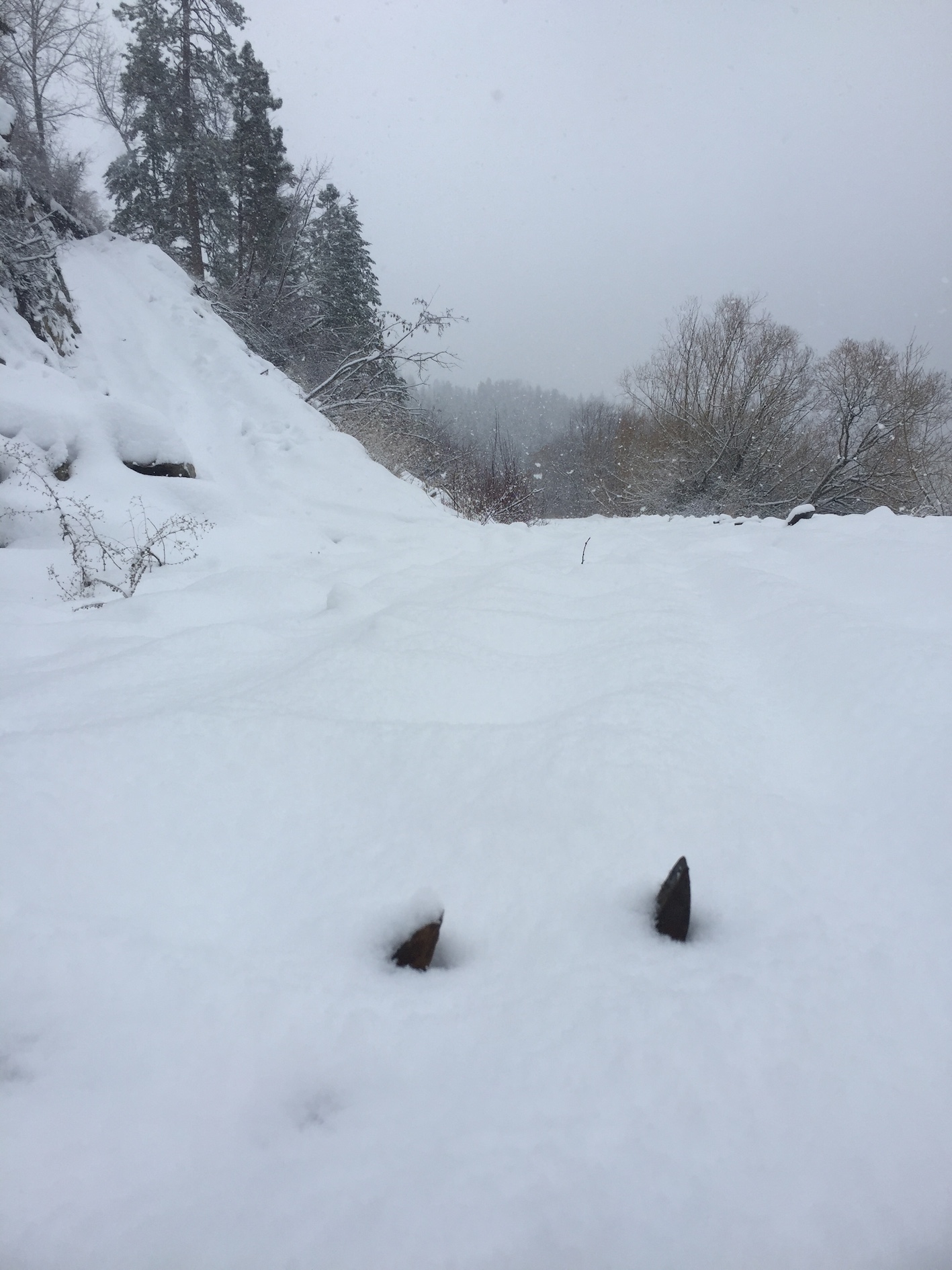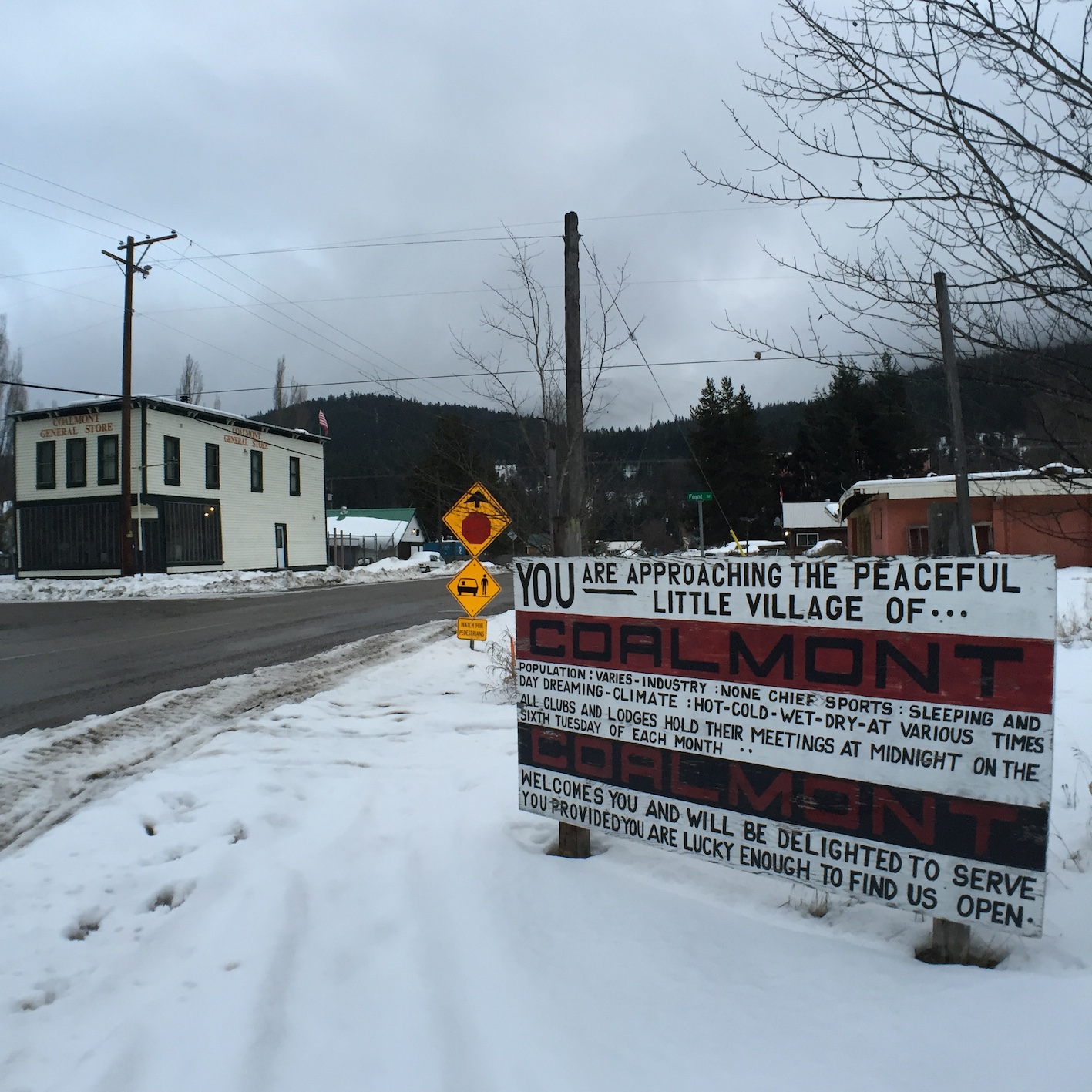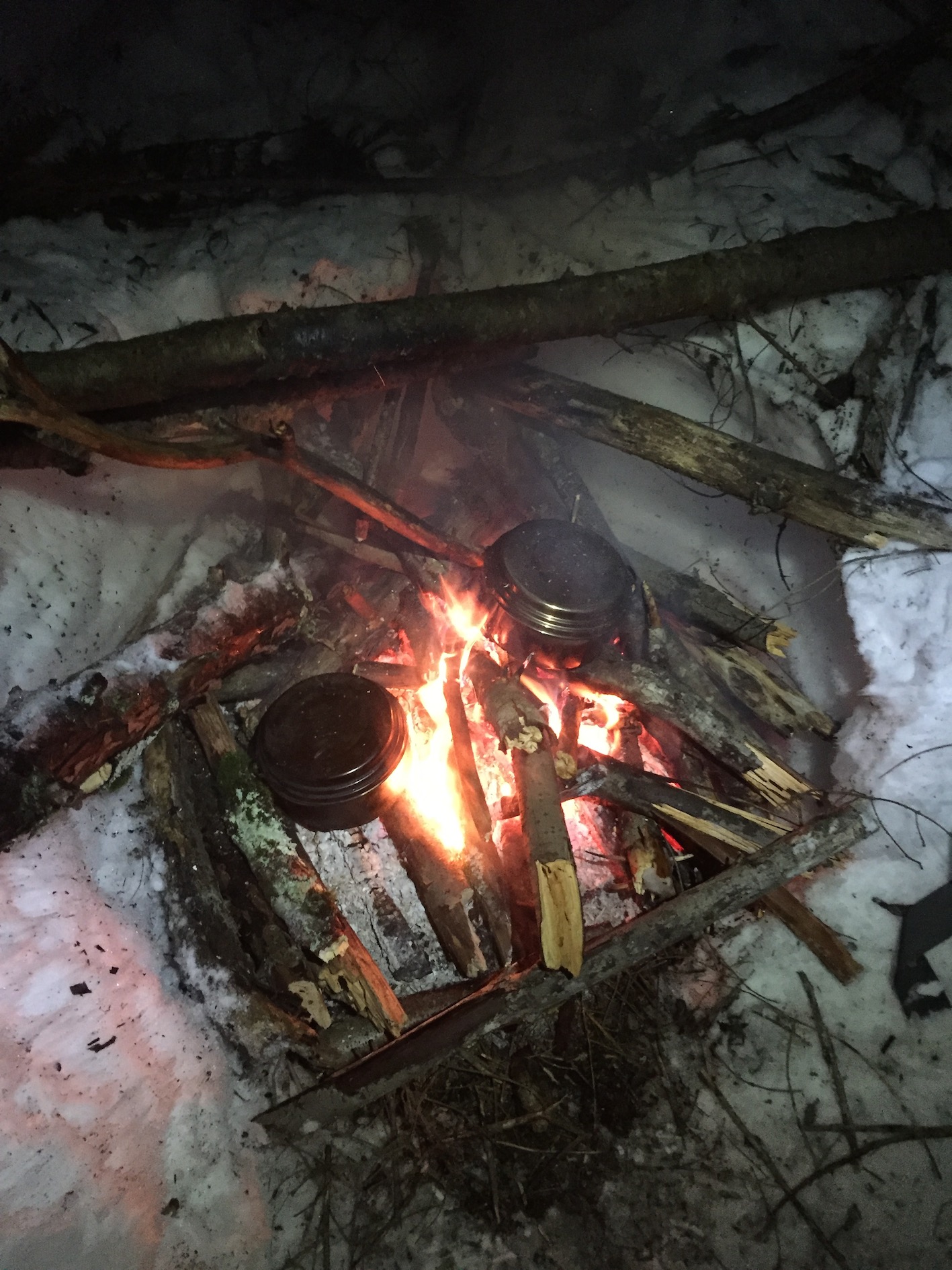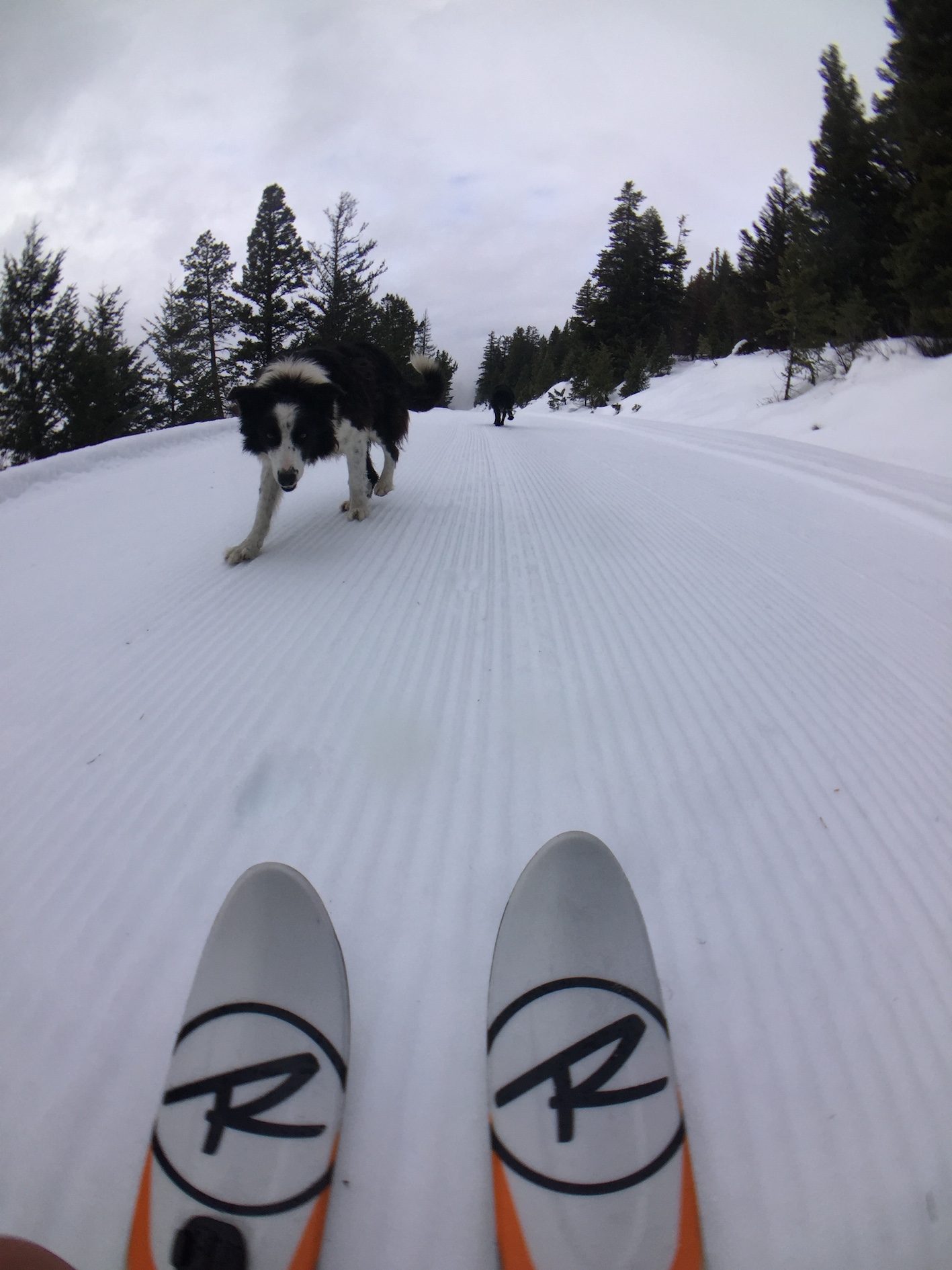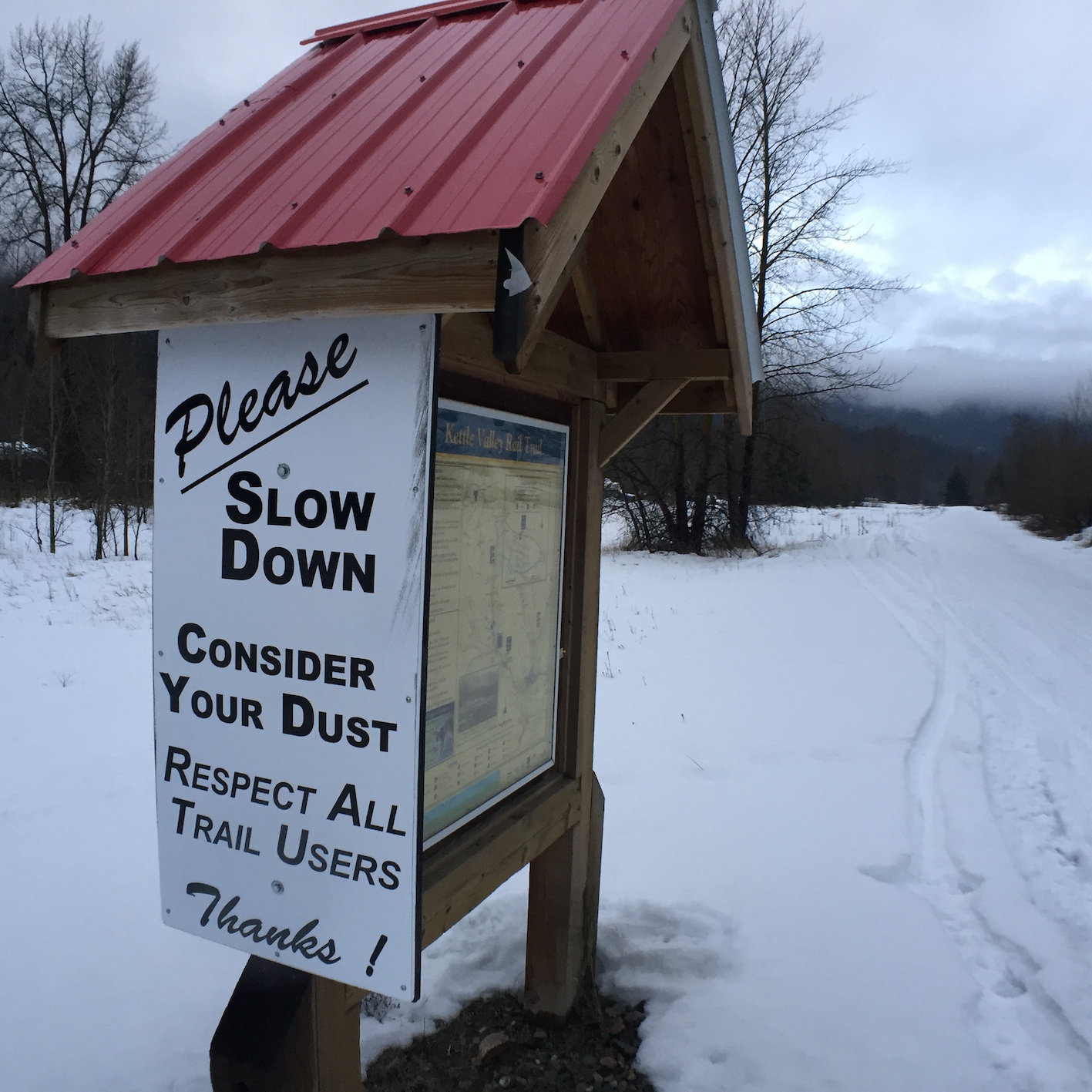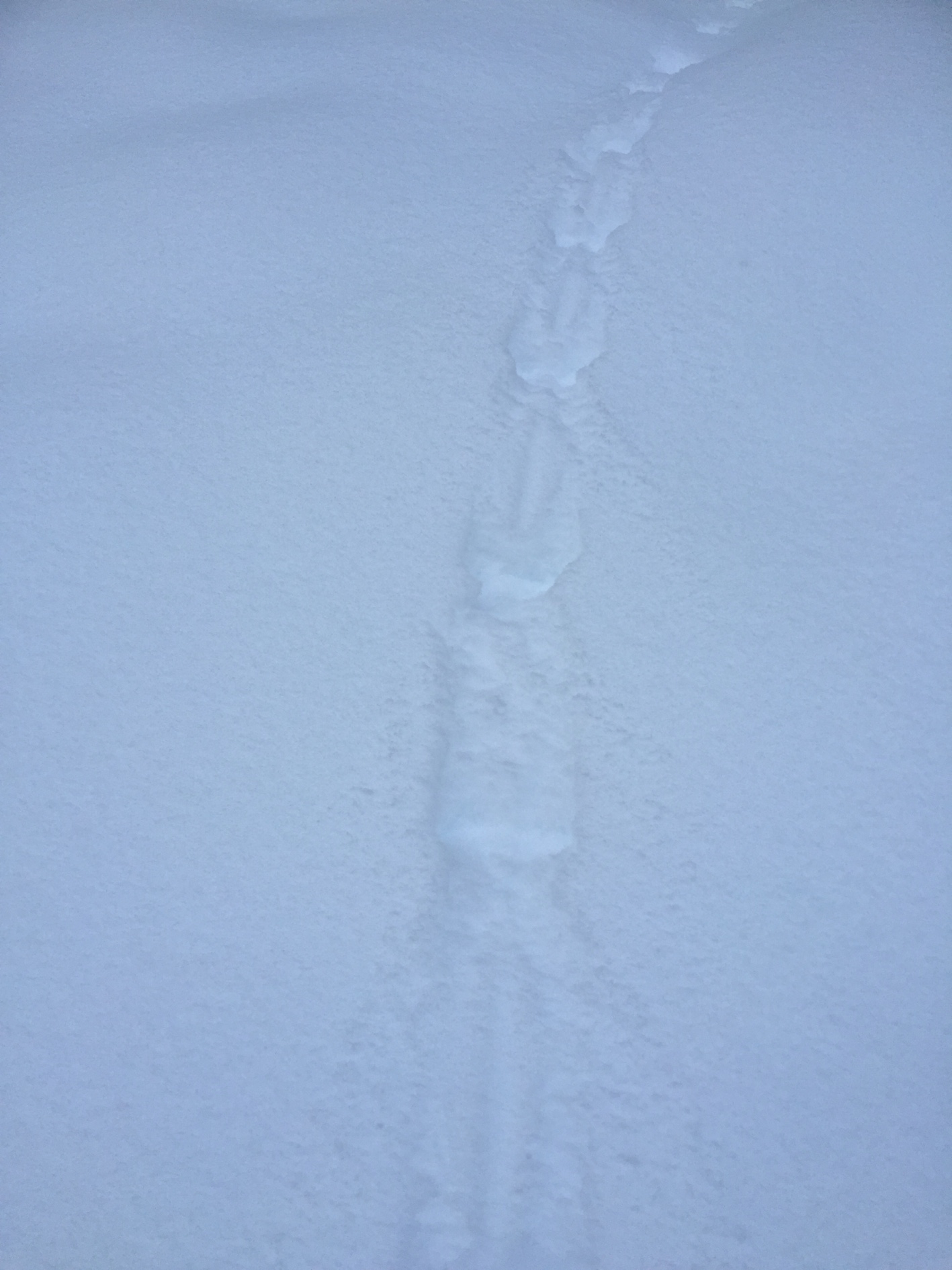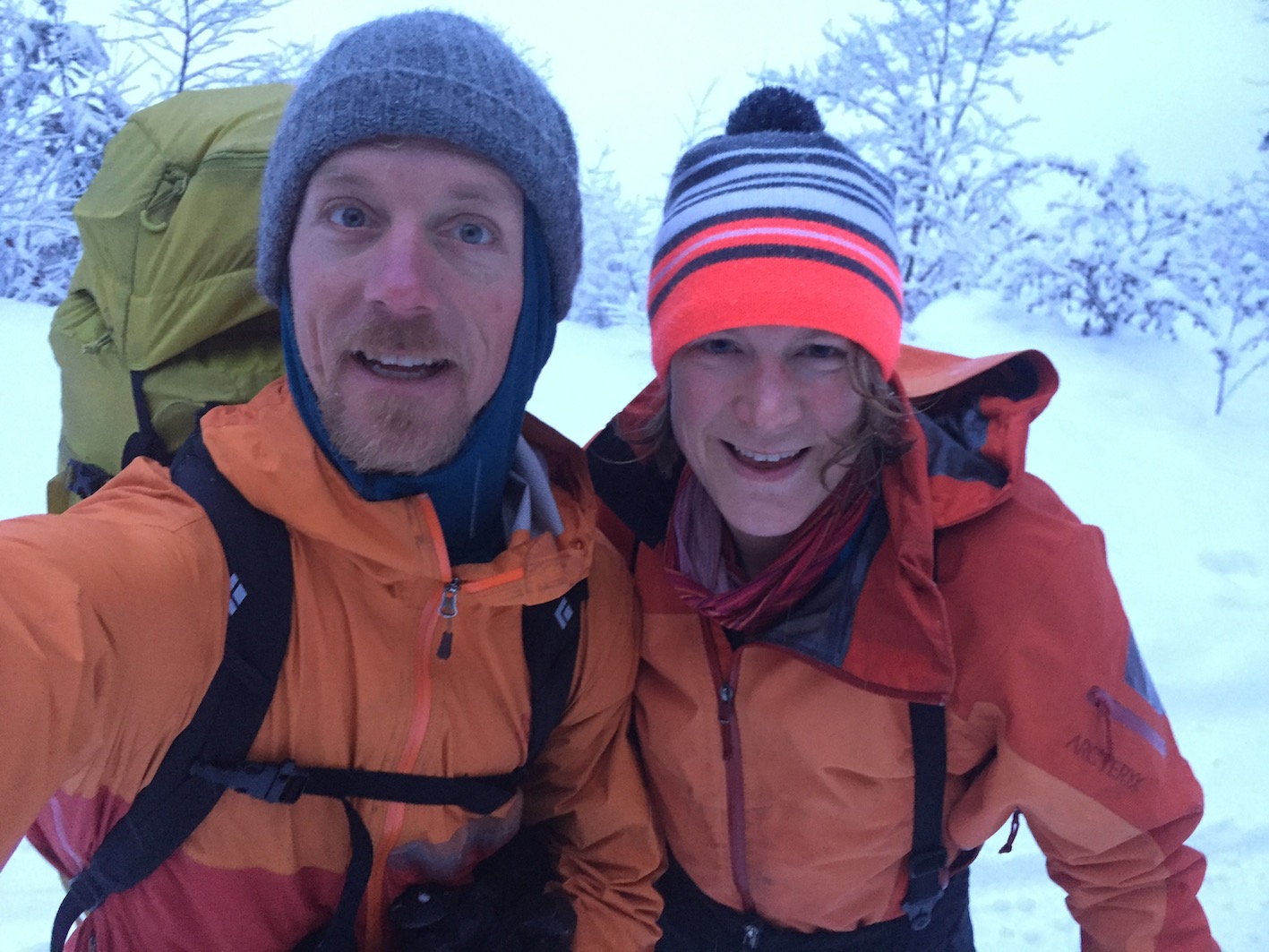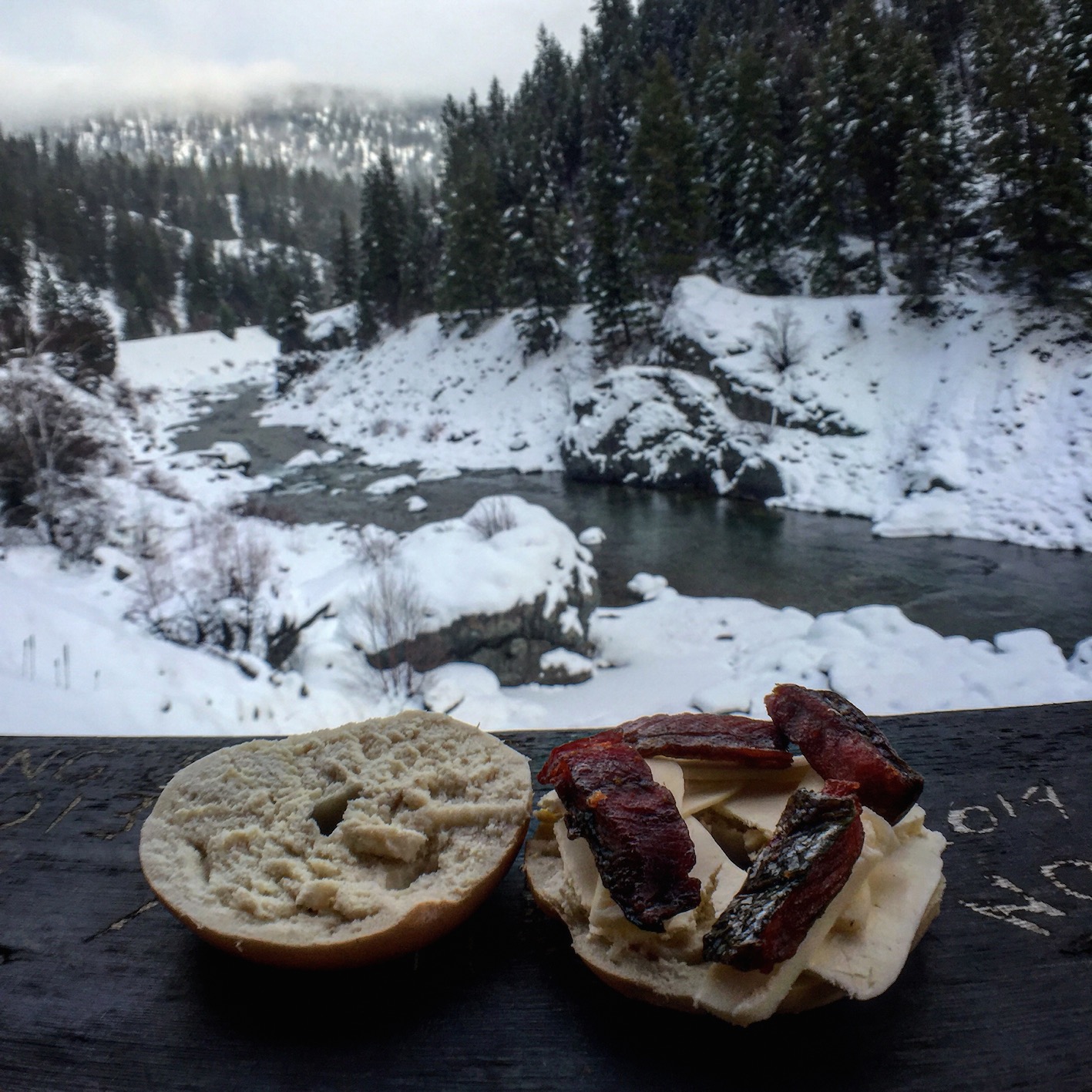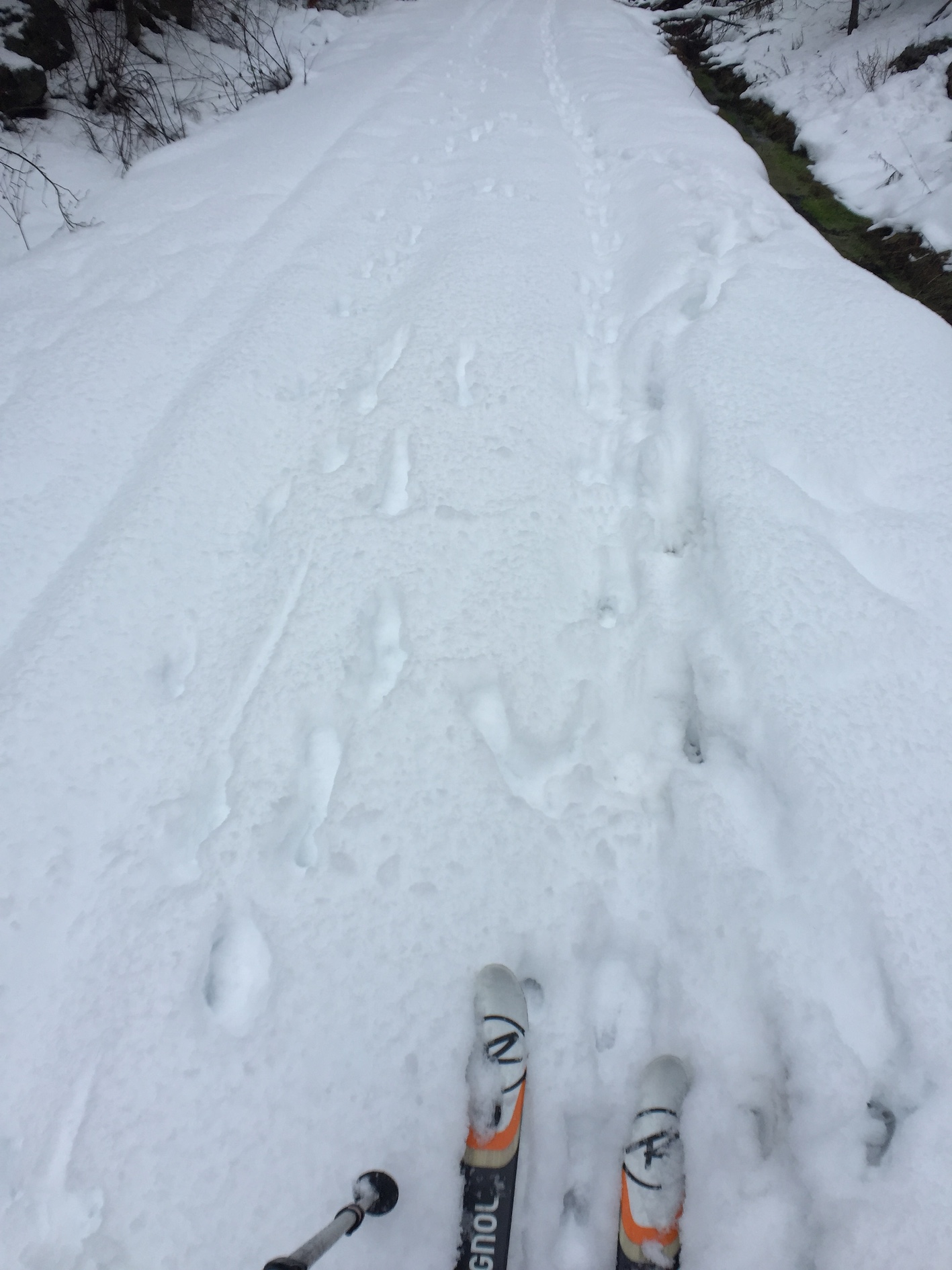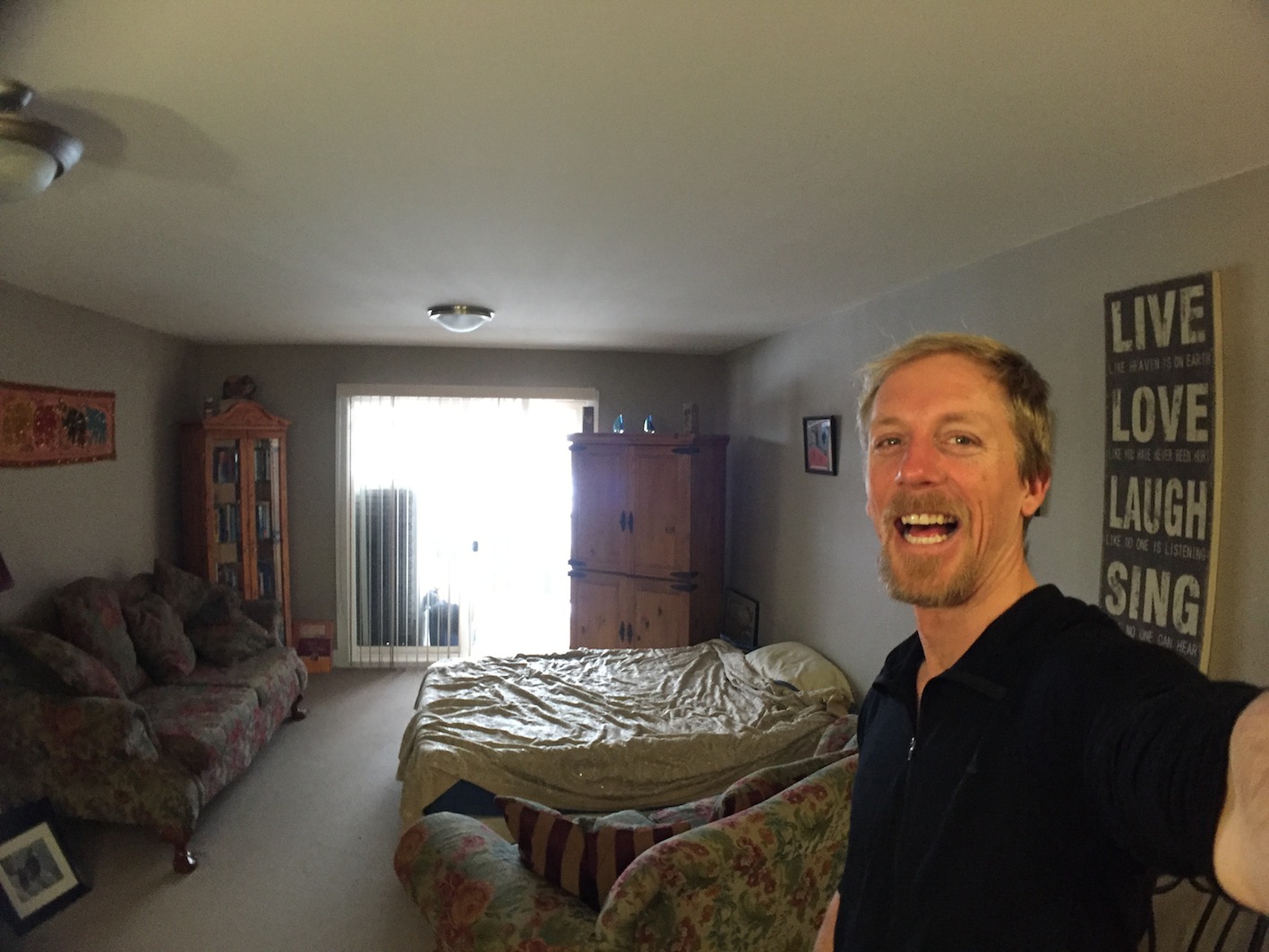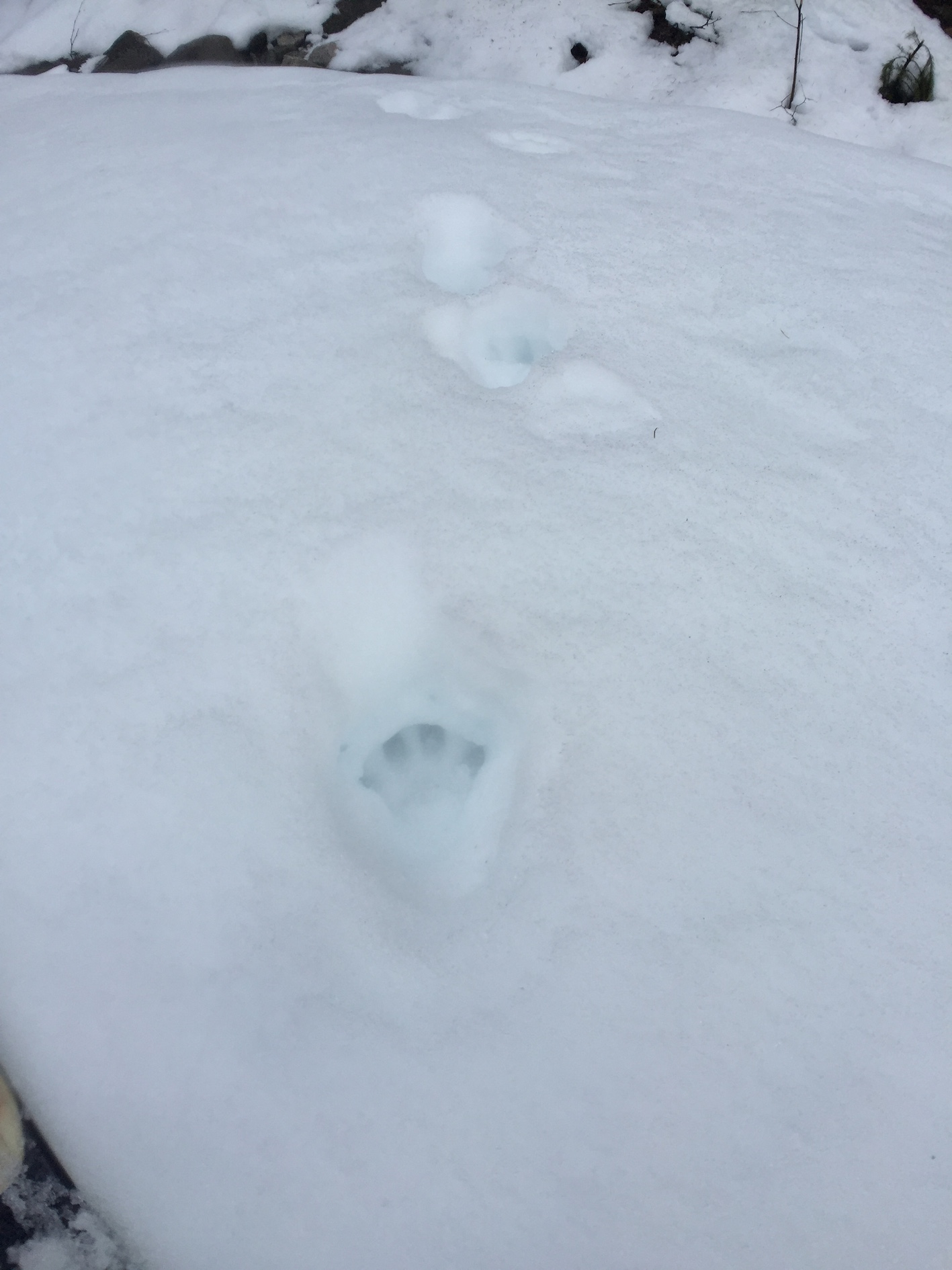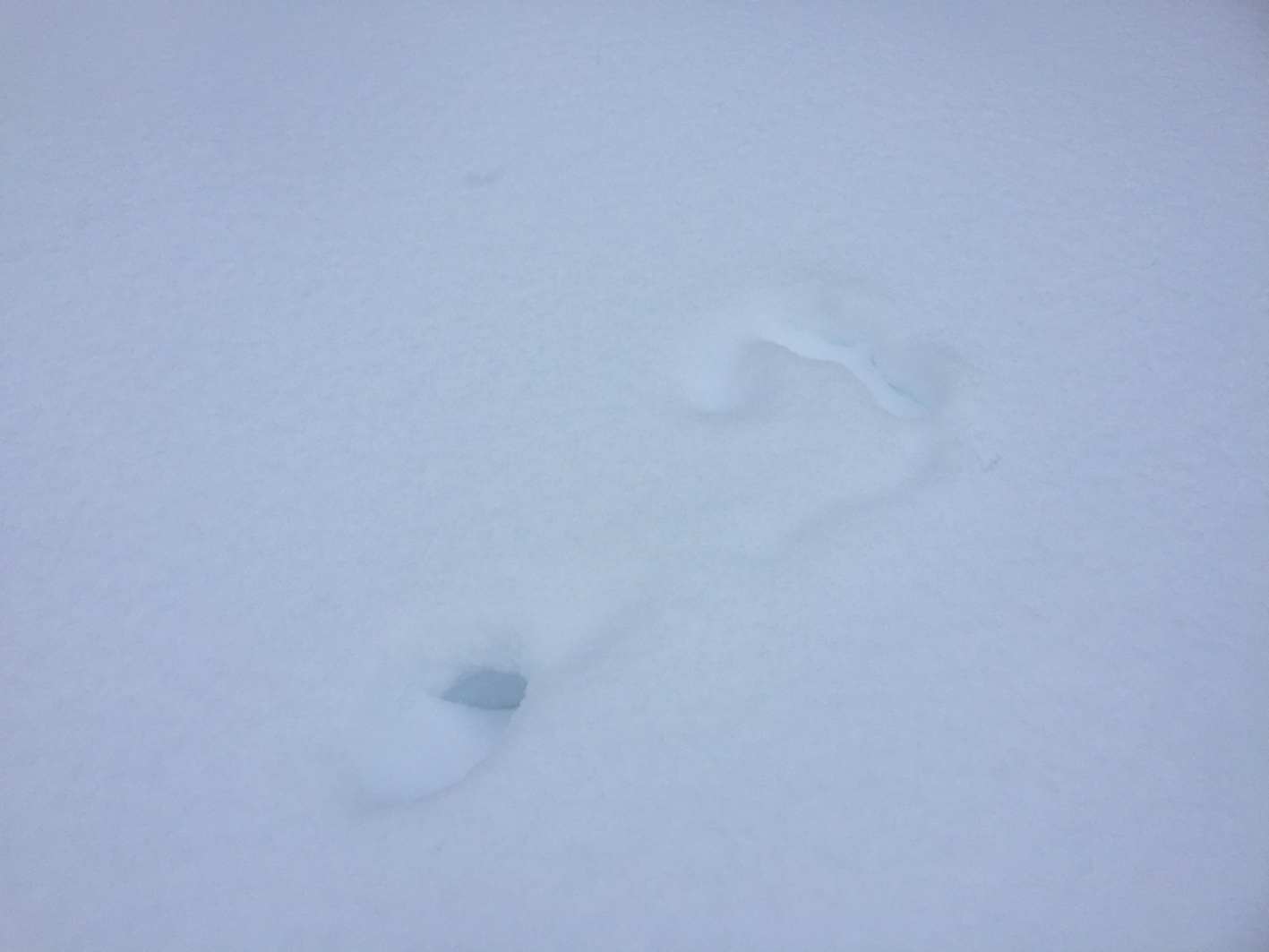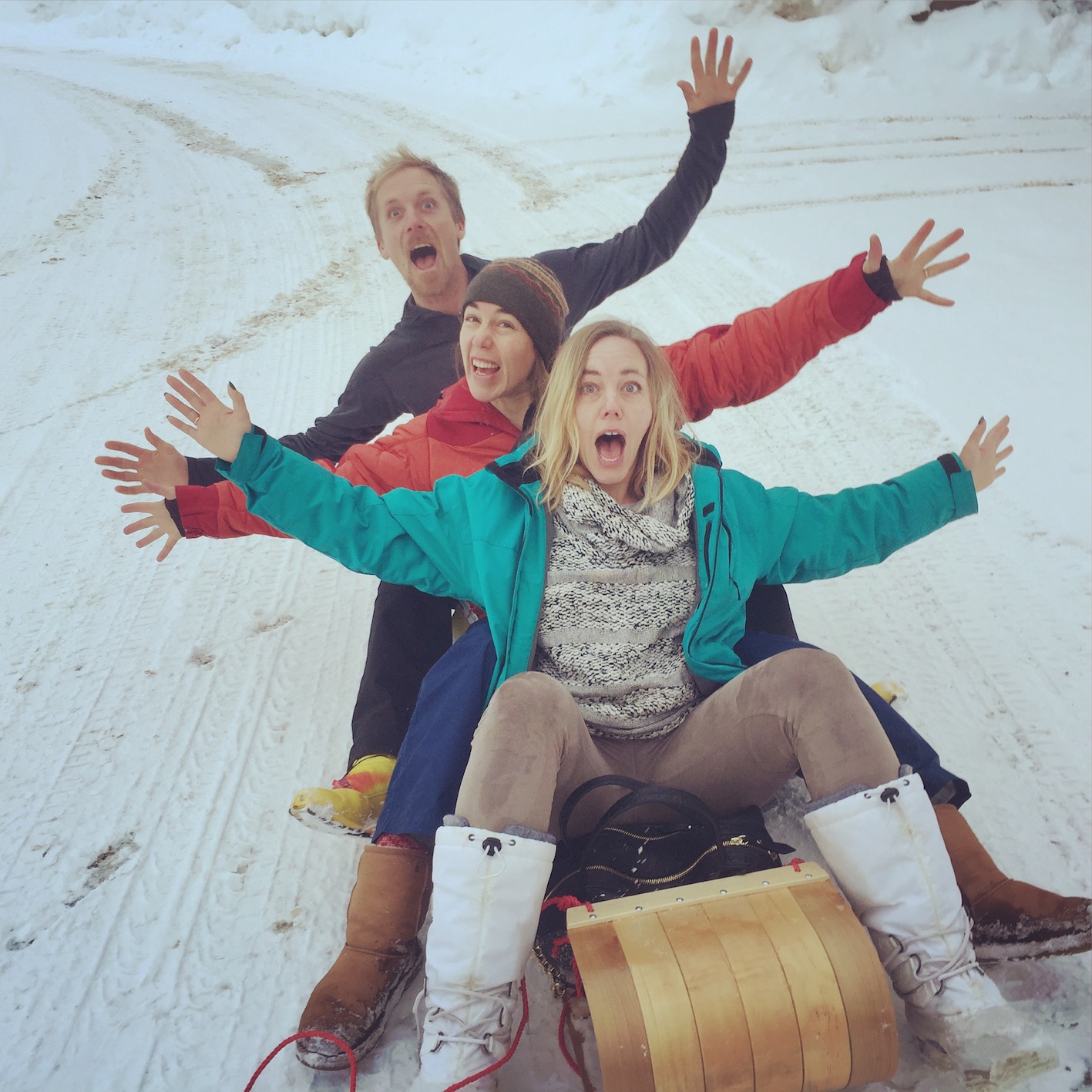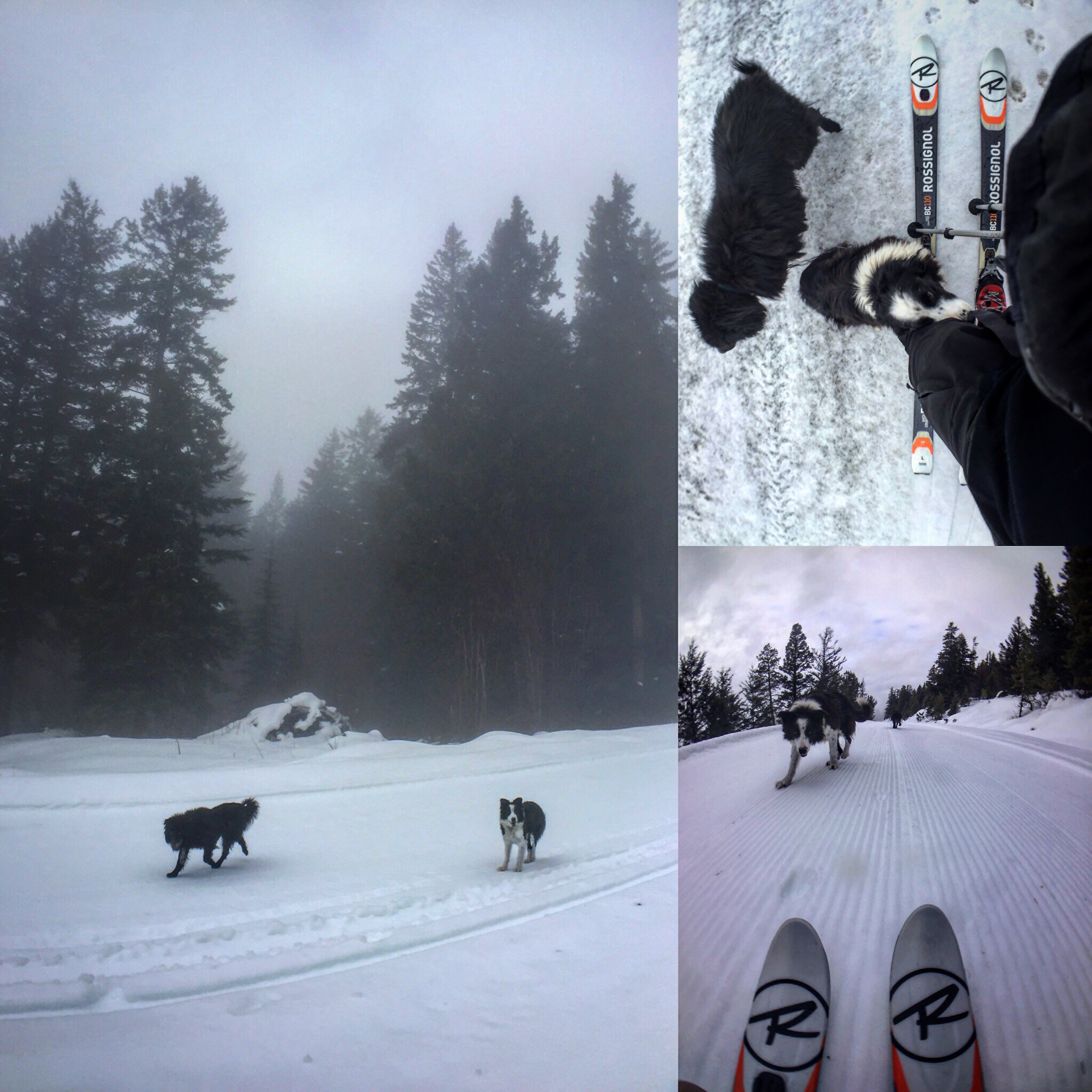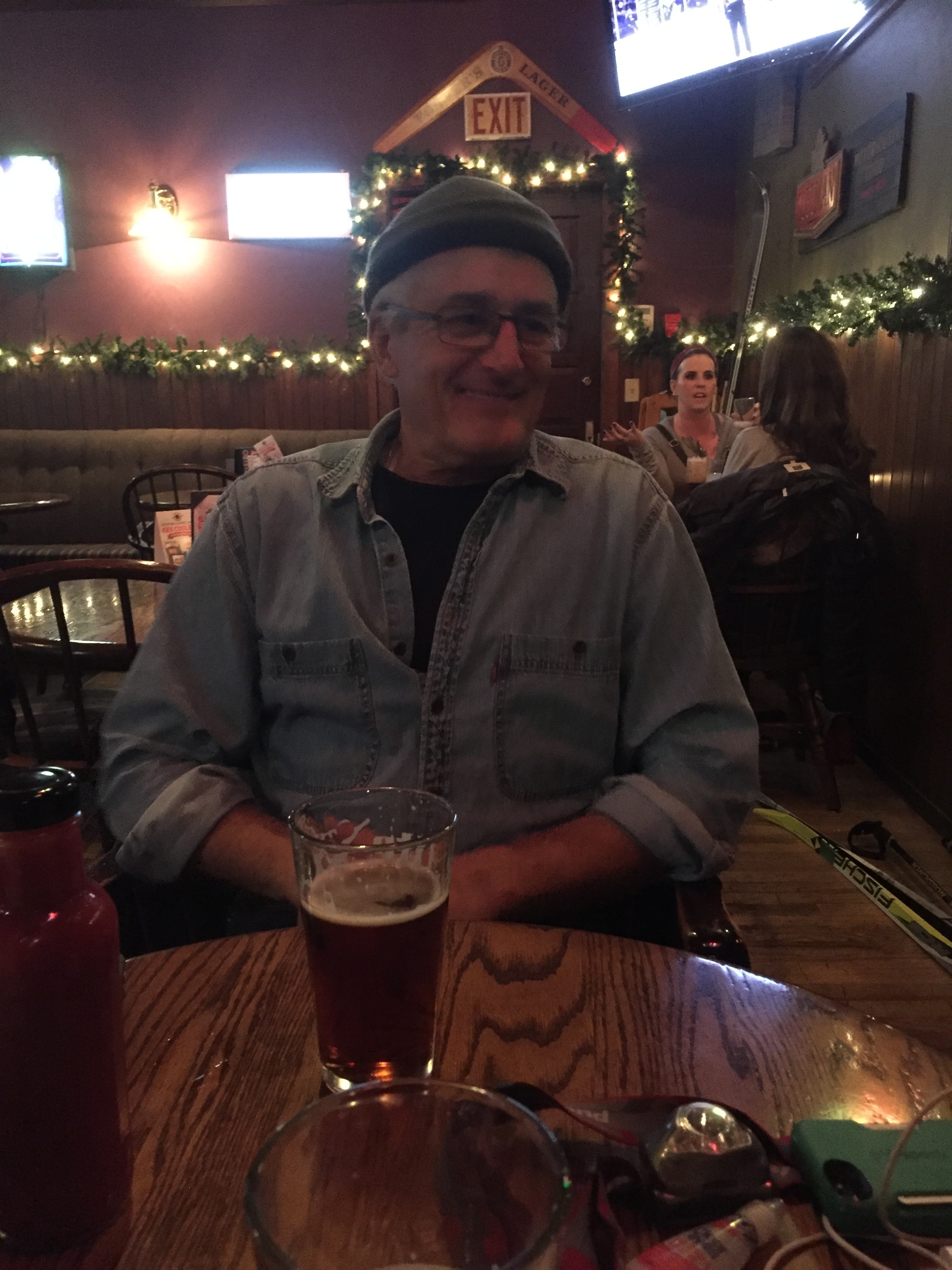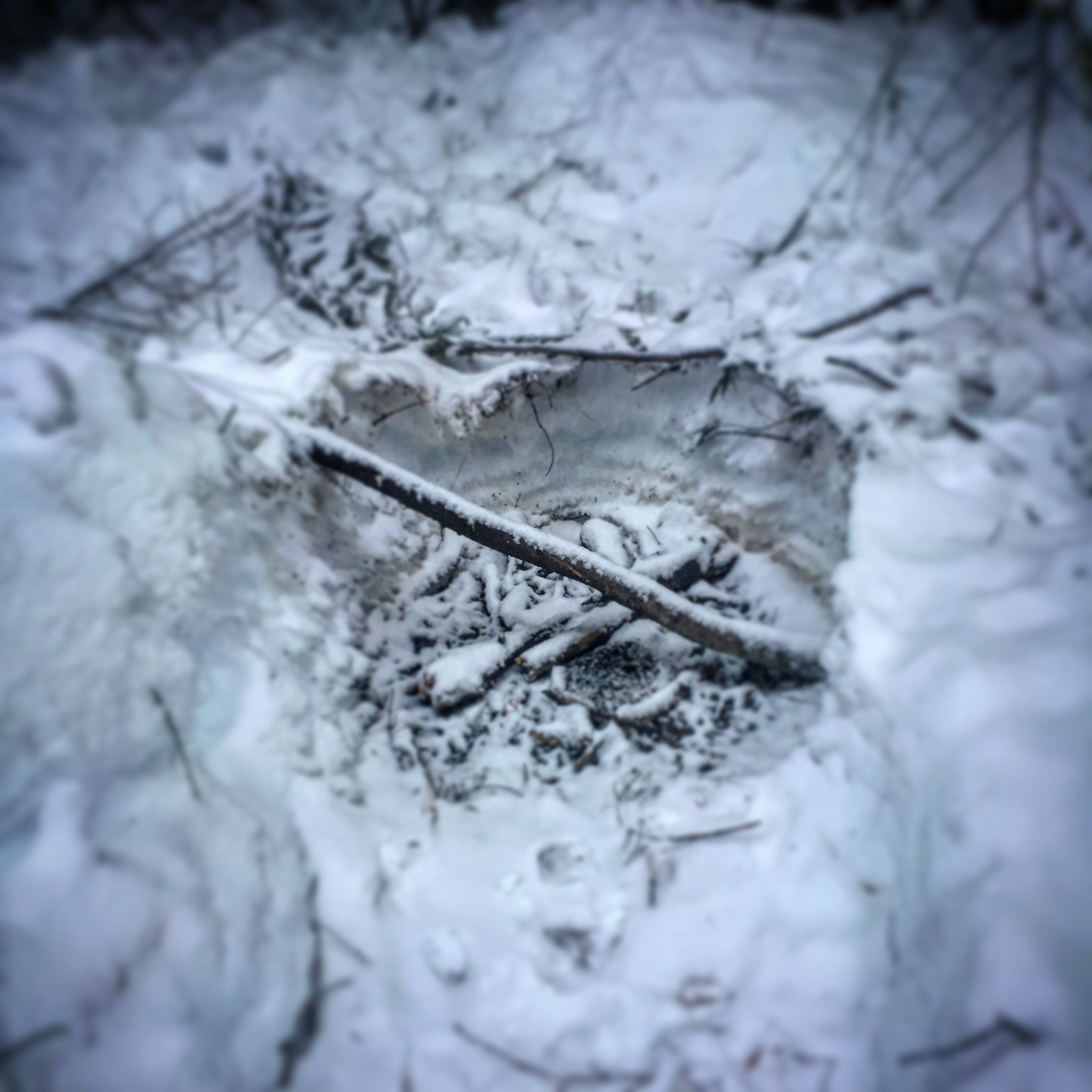 Another huge thanks to MEC for enabling the Ski across BC to happen!